Tet is the celebration of Vietnamese New Year, the biggest holiday of the year in all of Vietnam. The date is based off of a variation of the Chinese lunisolar calendar and usually occurs sometime in January or February, lasting a few days in urban areas and up to two weeks in rural towns. Our visit to Vietnam fell right in the middle of the holiday, which meant that while many attractions were closed, we got to share in the celebrations first hand. This post is all about the Vietnamese customs that we observed during our time in Ho Chi Minh City and Hanoi.
Chinese Zodiac
The Vietnamese follow the Chinese zodiac calendar, and 2015 is the year of the goat. In this vein, there were major statues and large decorations around downtown so everyone could have their own picture with a gigantic goat.
Festivals!
While walking around downtown Ho Chi Minh City one night, Andrew and I stumbled upon what looked like a large festival in the city center and decided to check it out. There were large displays of wood carvings, large gemstone carvings, flower displays, and decorative fruit displays. There were also children's activities, some foods, and lots of honey vendors. The following night, an entire road from the city center to the waterfront was closed for carnival displays and activities, which were followed by fireworks at midnight.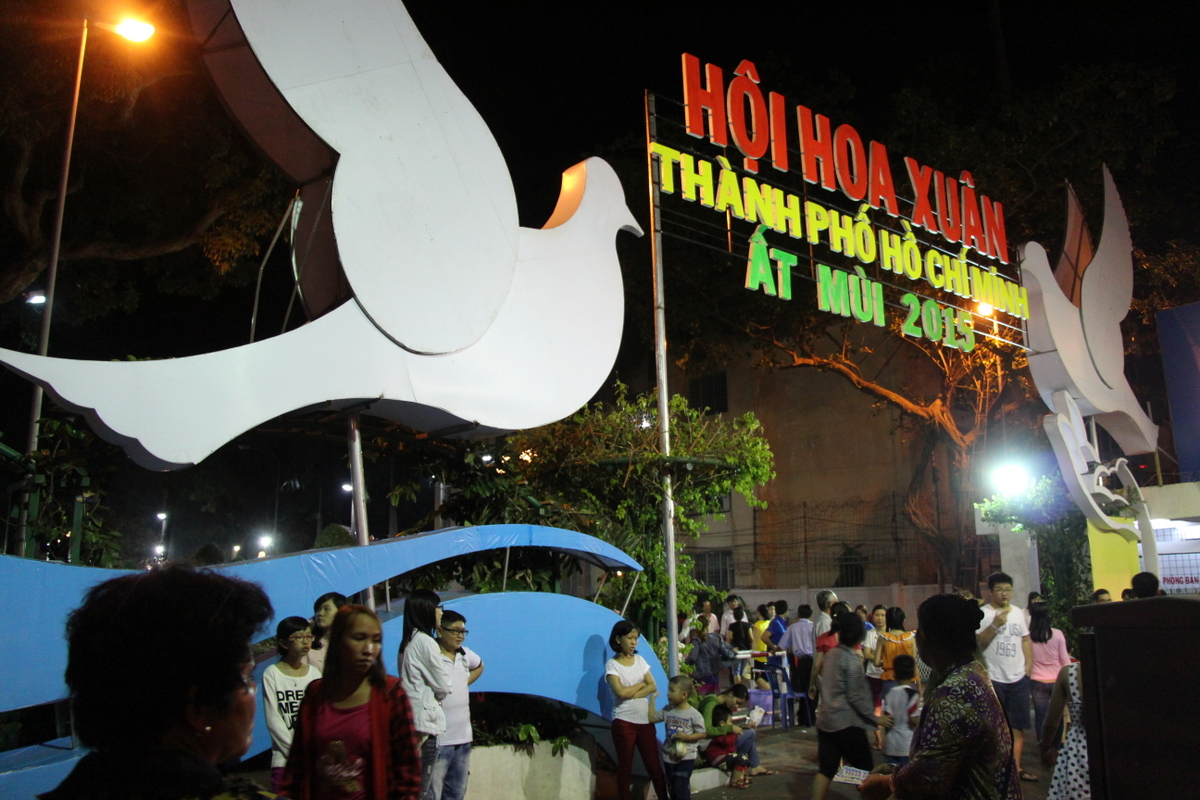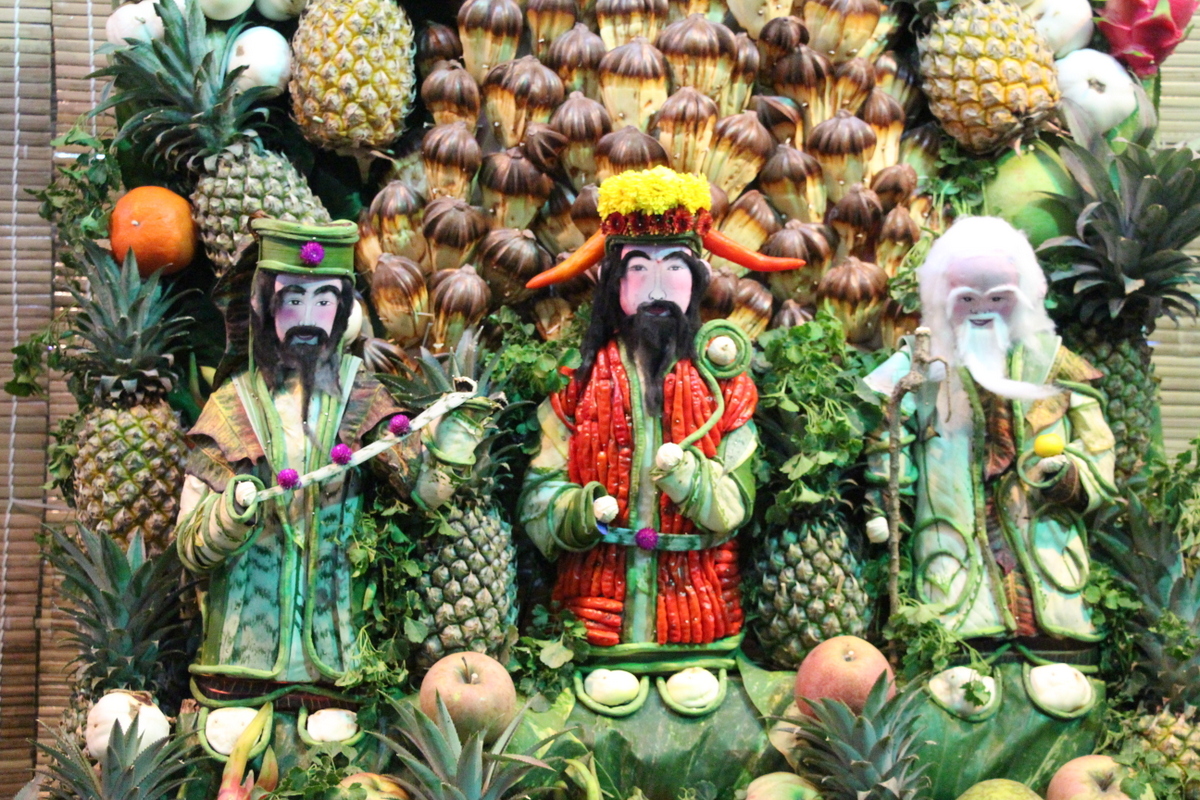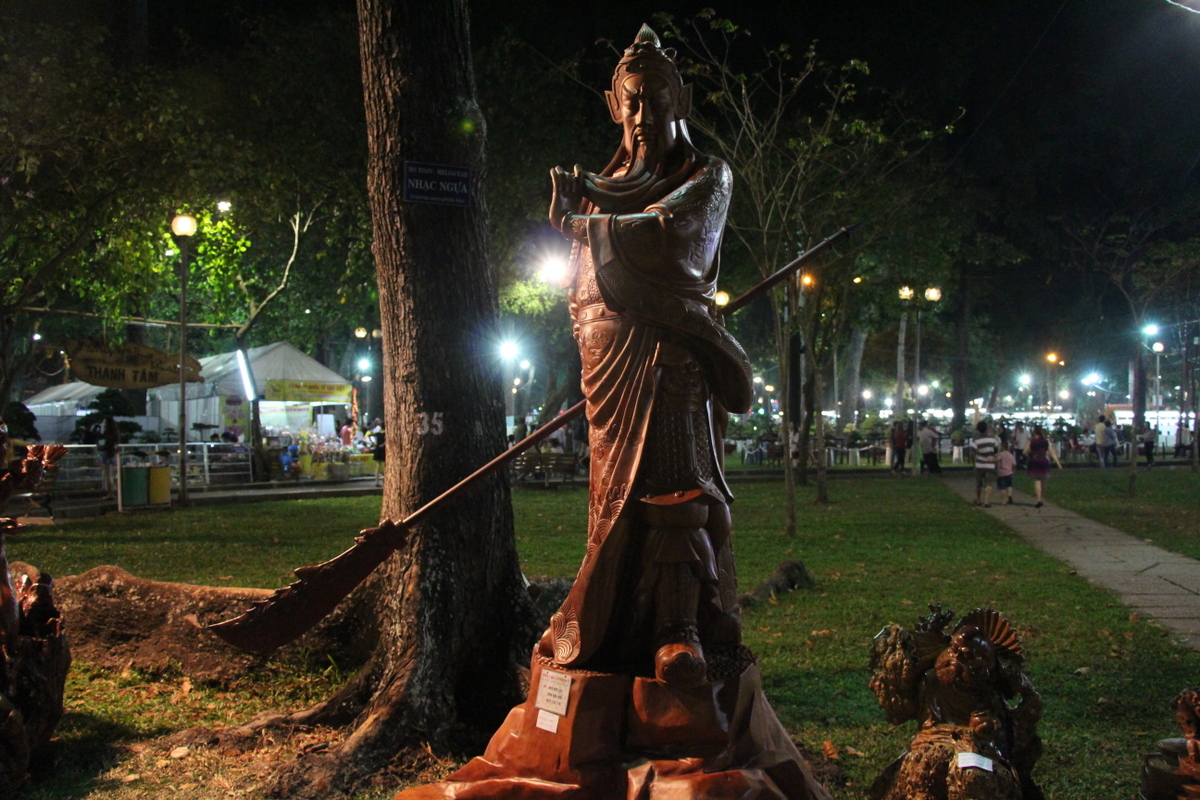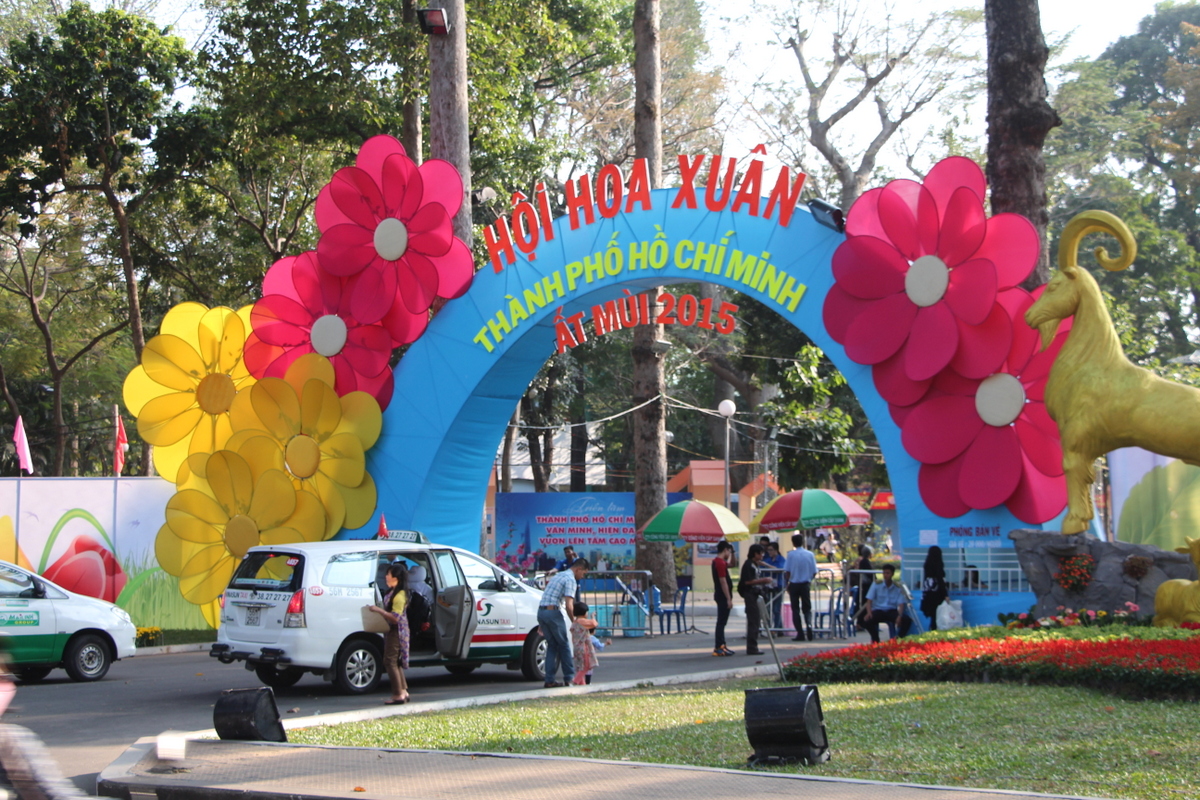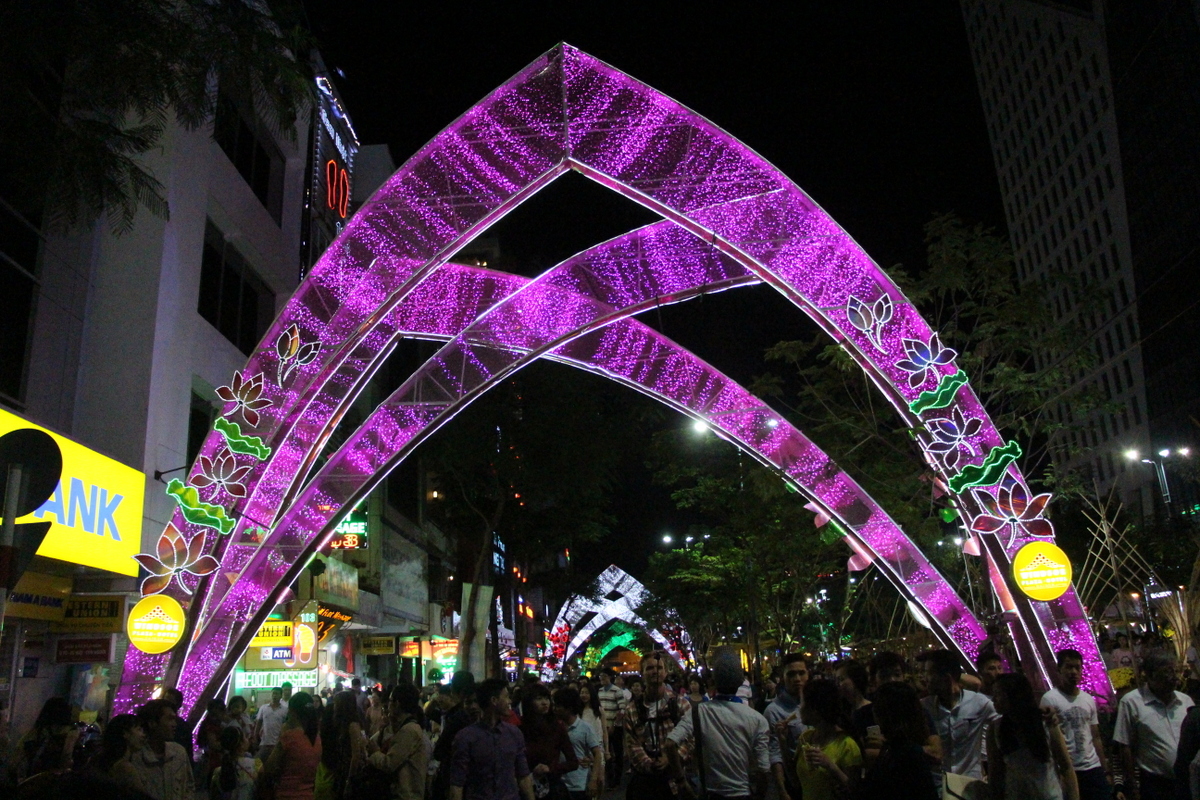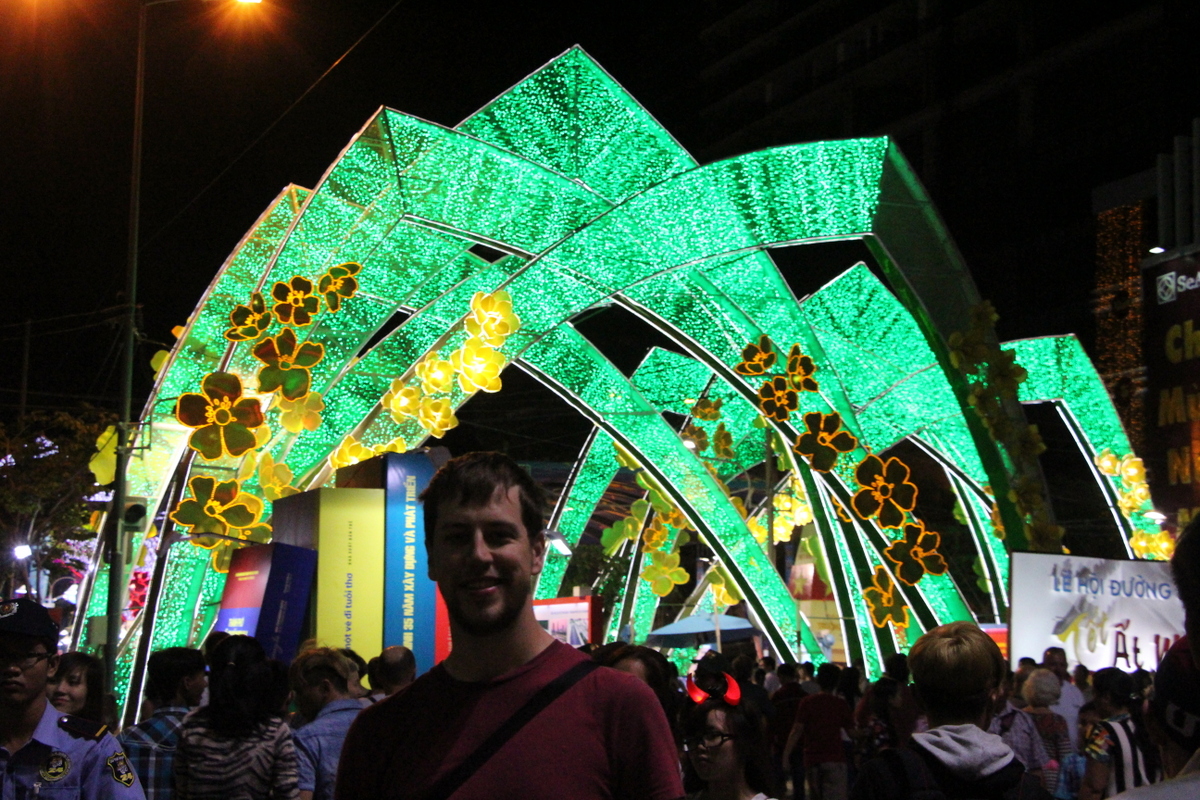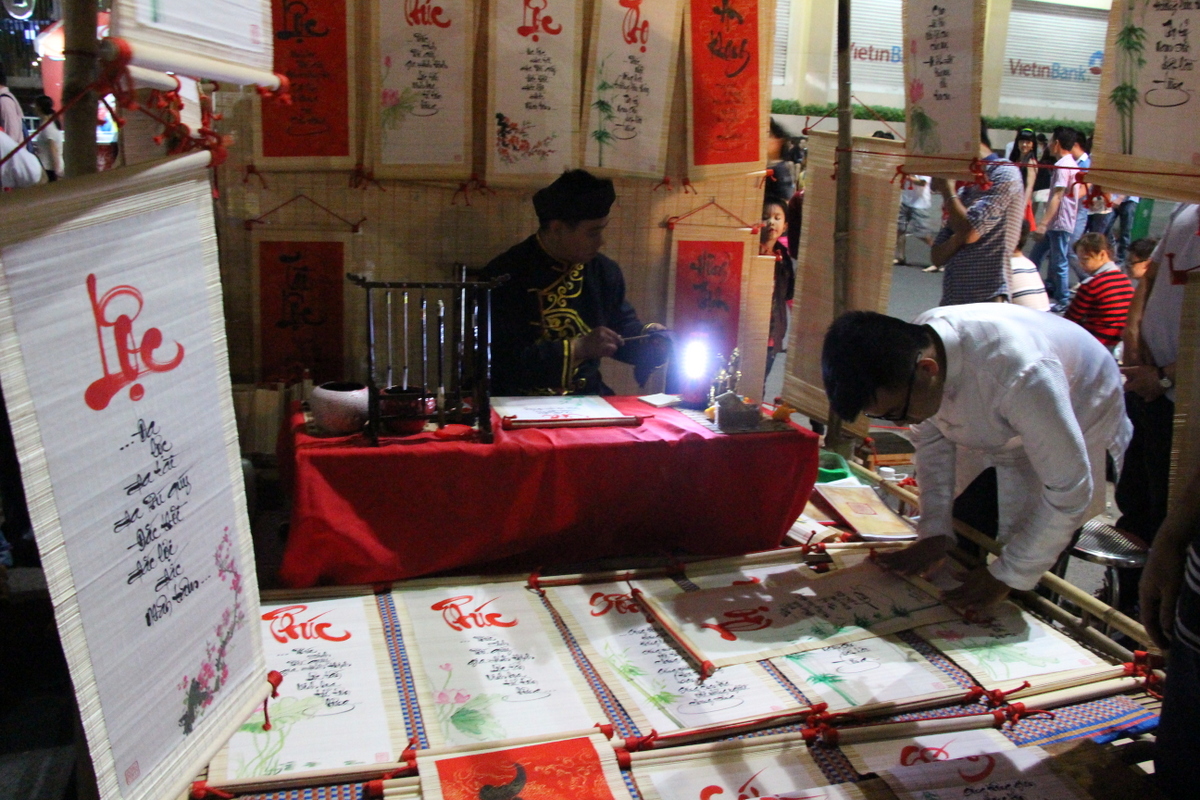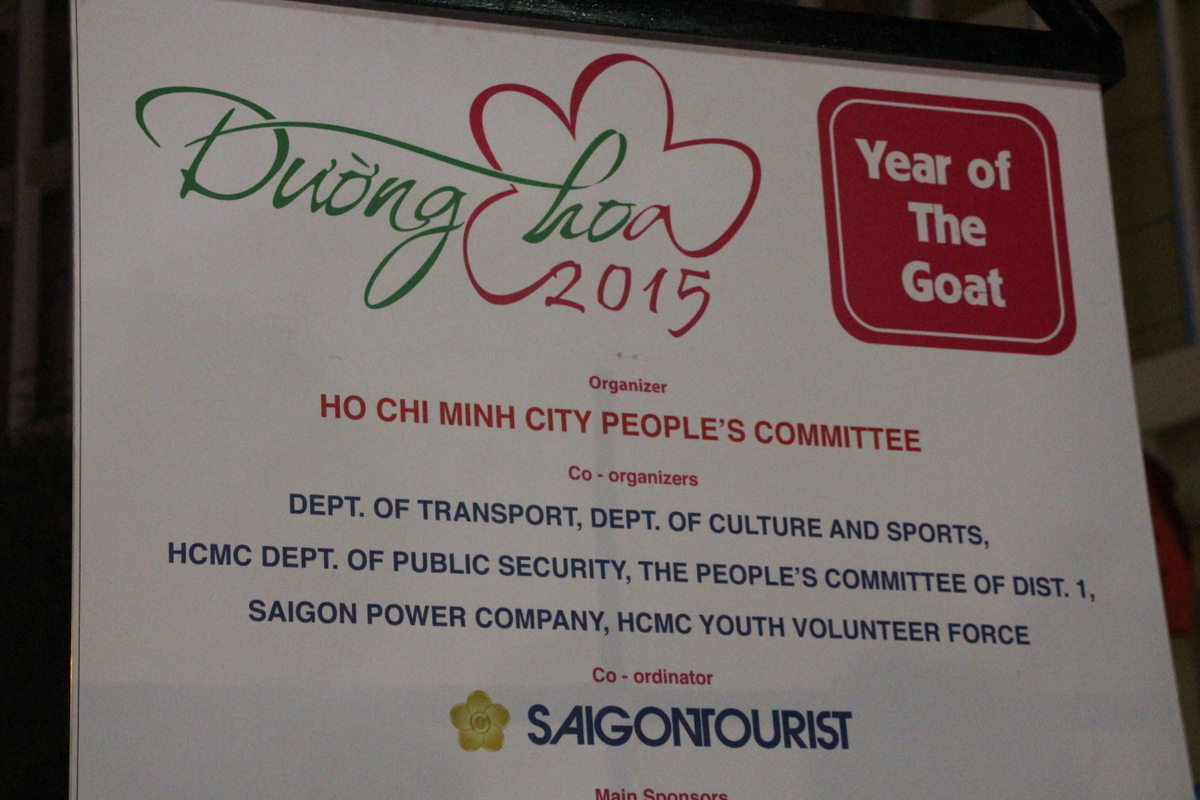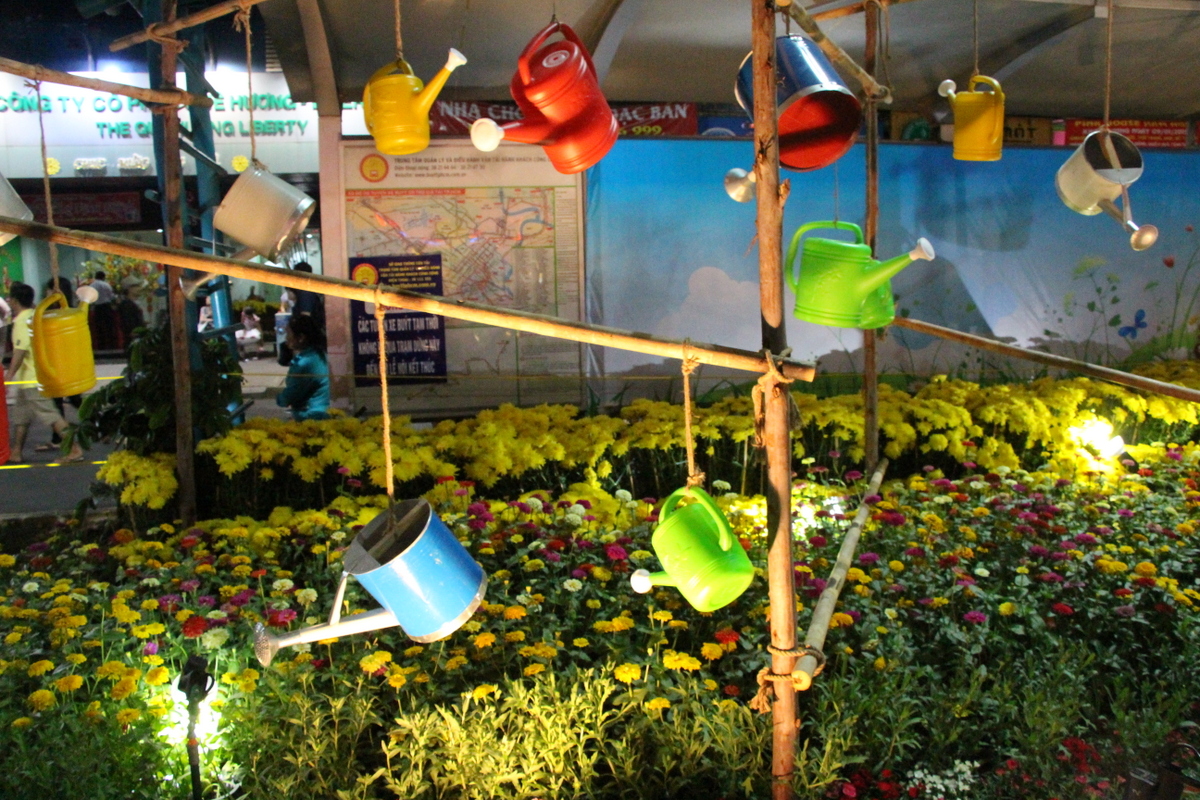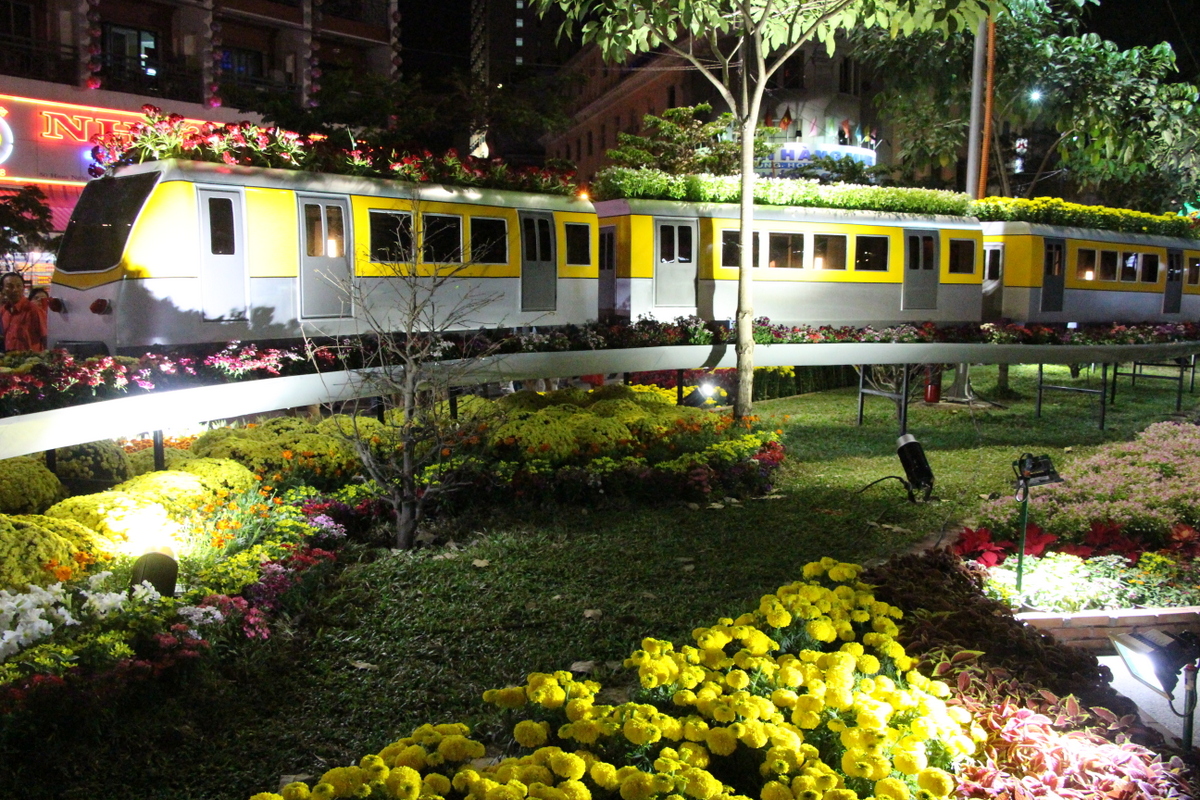 Flower Markets
Downtown Ho Chi Minh City hosted a huge flower market, filled with families browsing for the right buds to take back and decorate their homes.
Holiday Decorations
The Tet colors are those most often found in Chinese decorations, red and gold. Small decoration vendors pop up all over the city to sell their wares.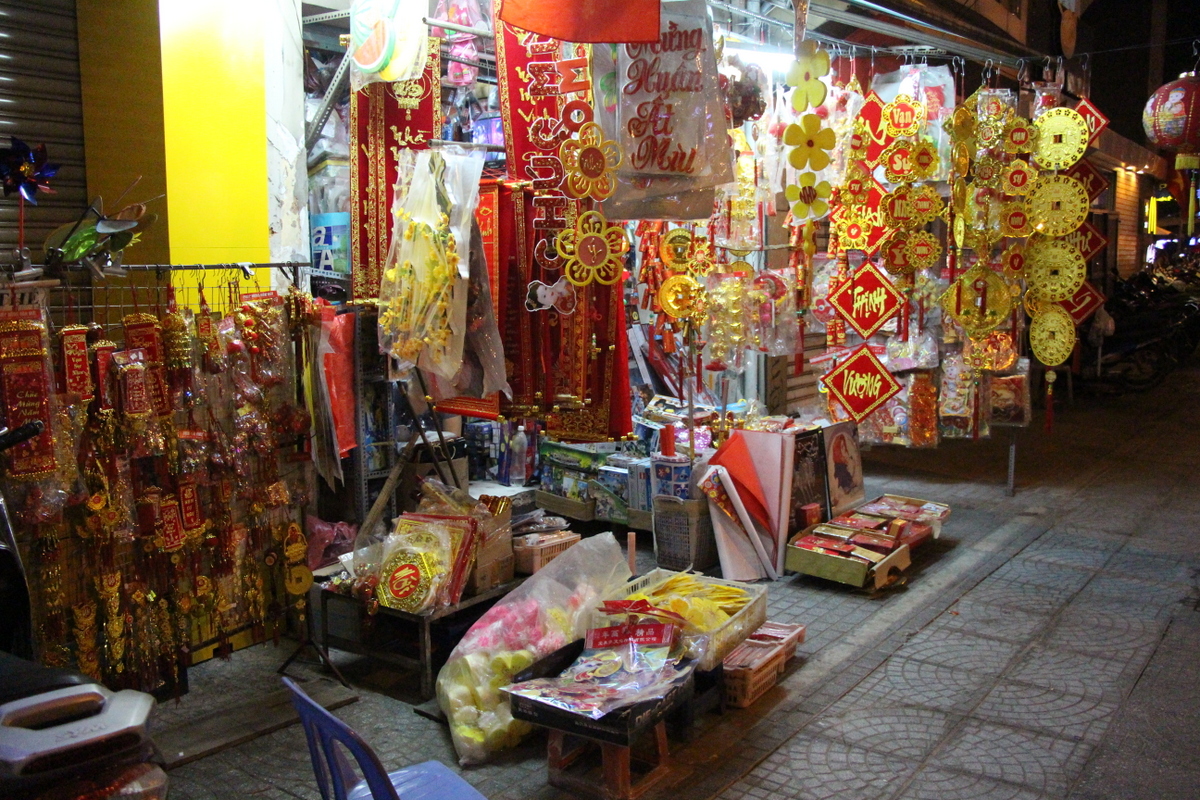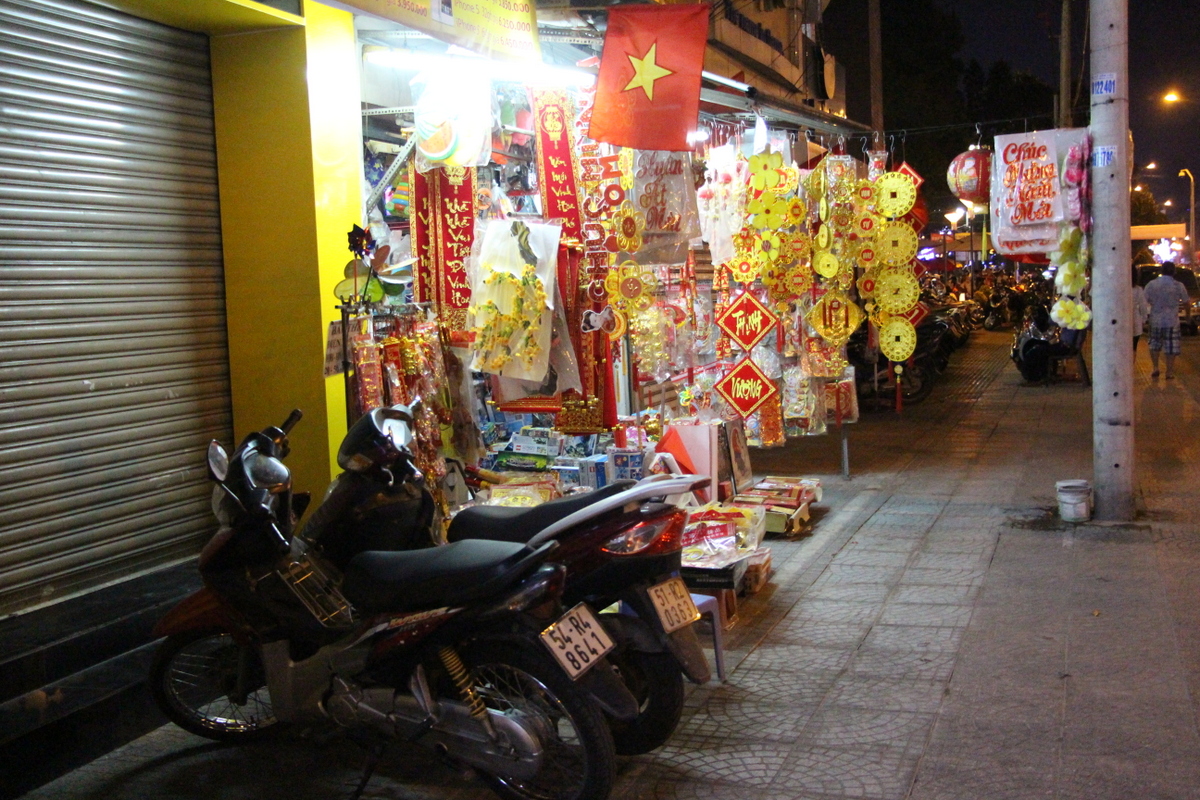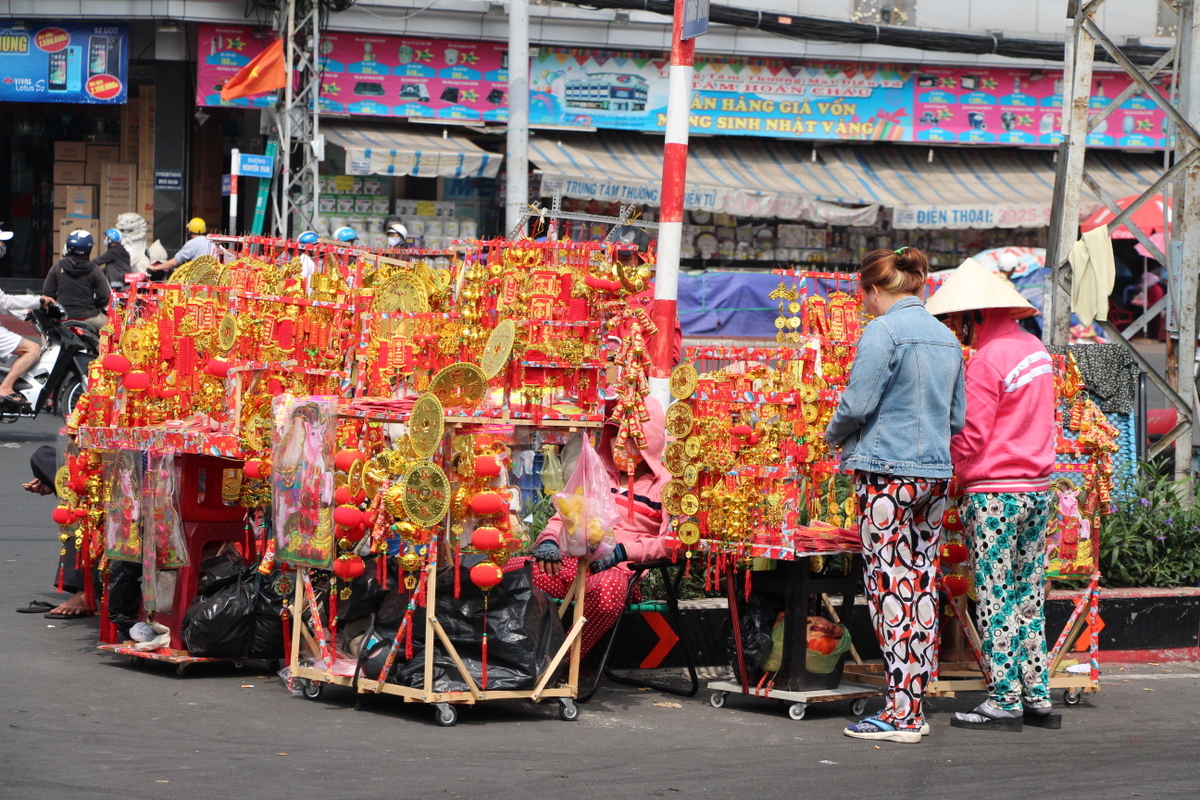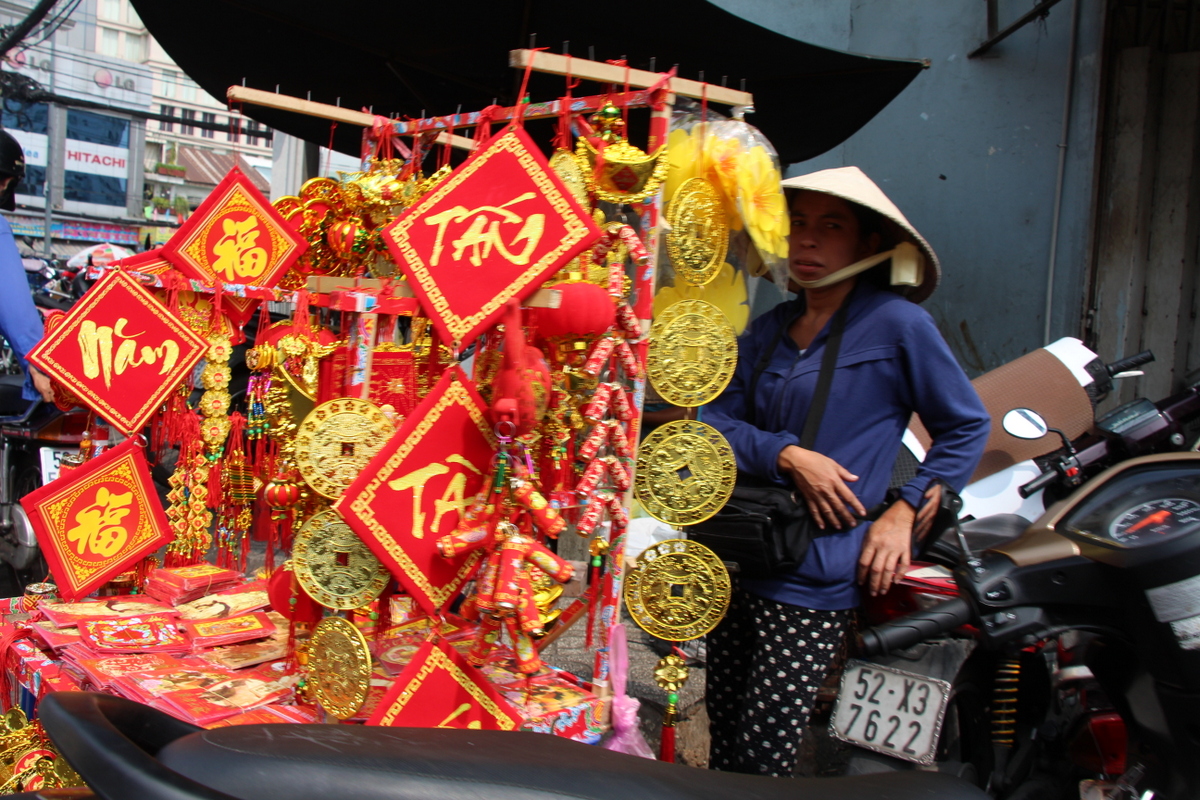 By the lake in Hanoi's Old Quarter, the city decorated the streets and buildings with gigantic paper flowers.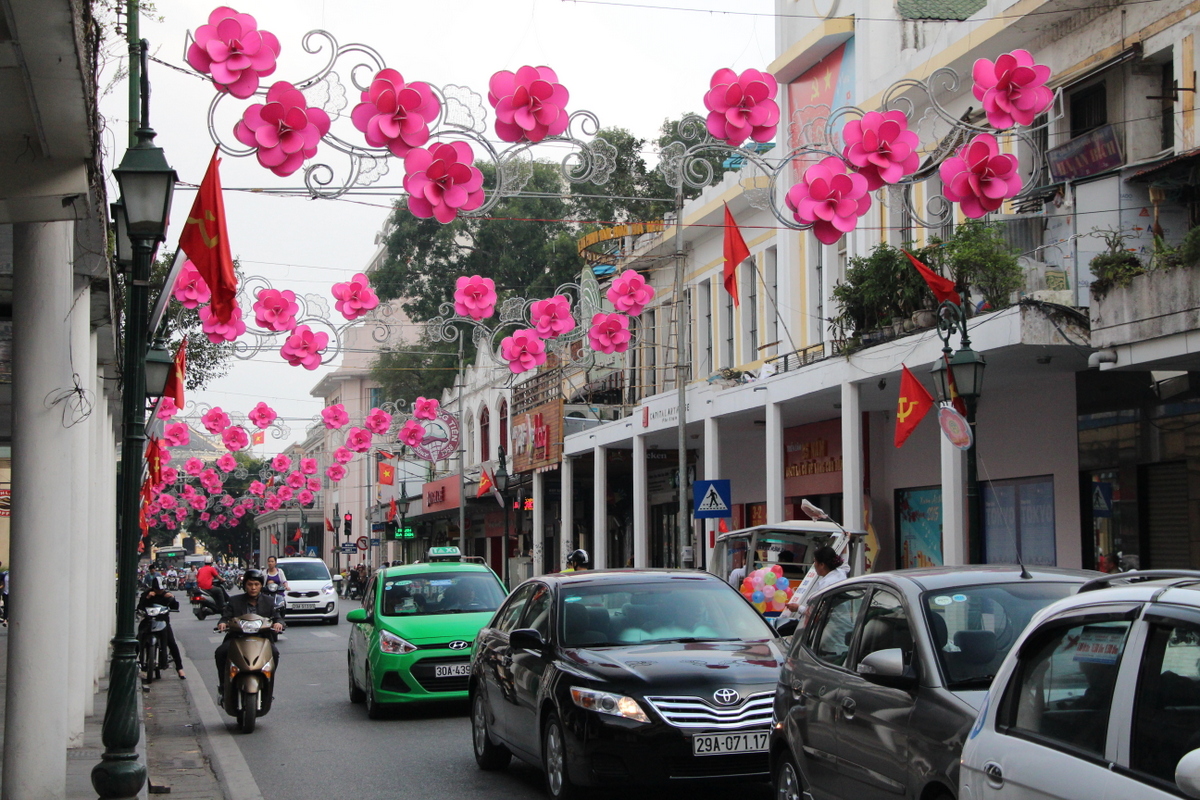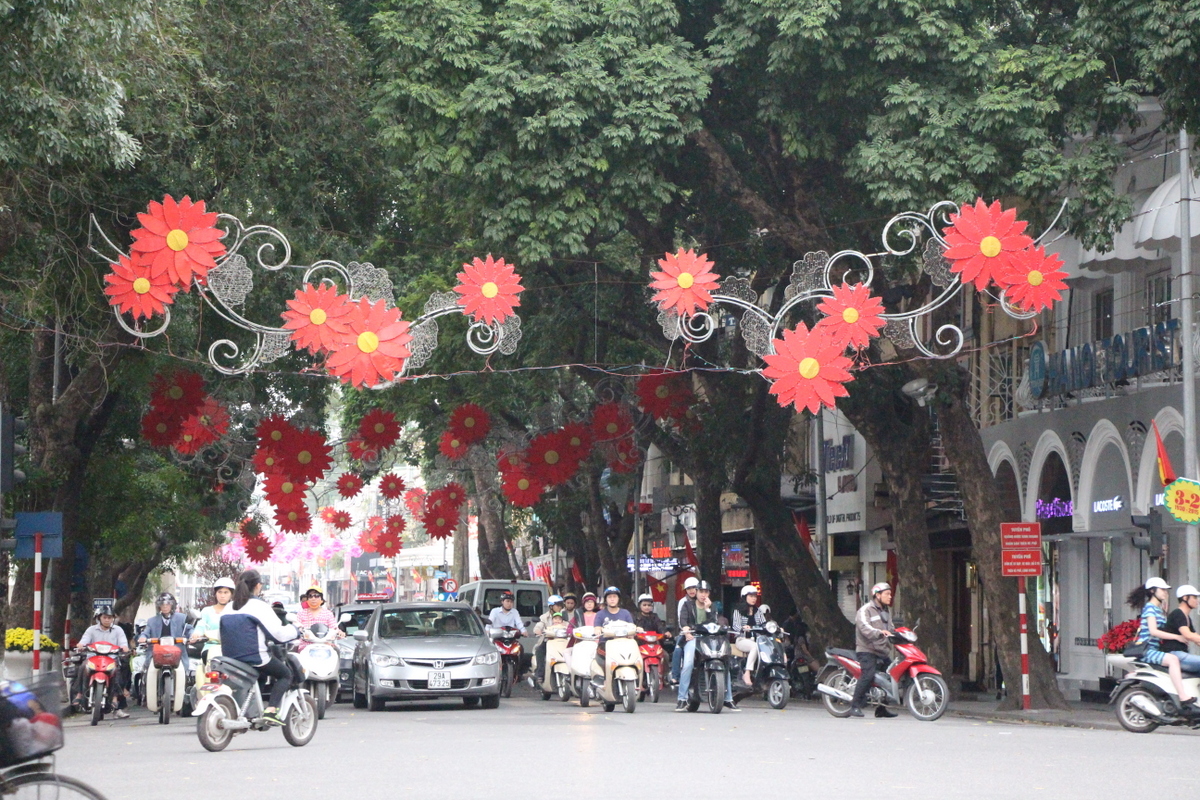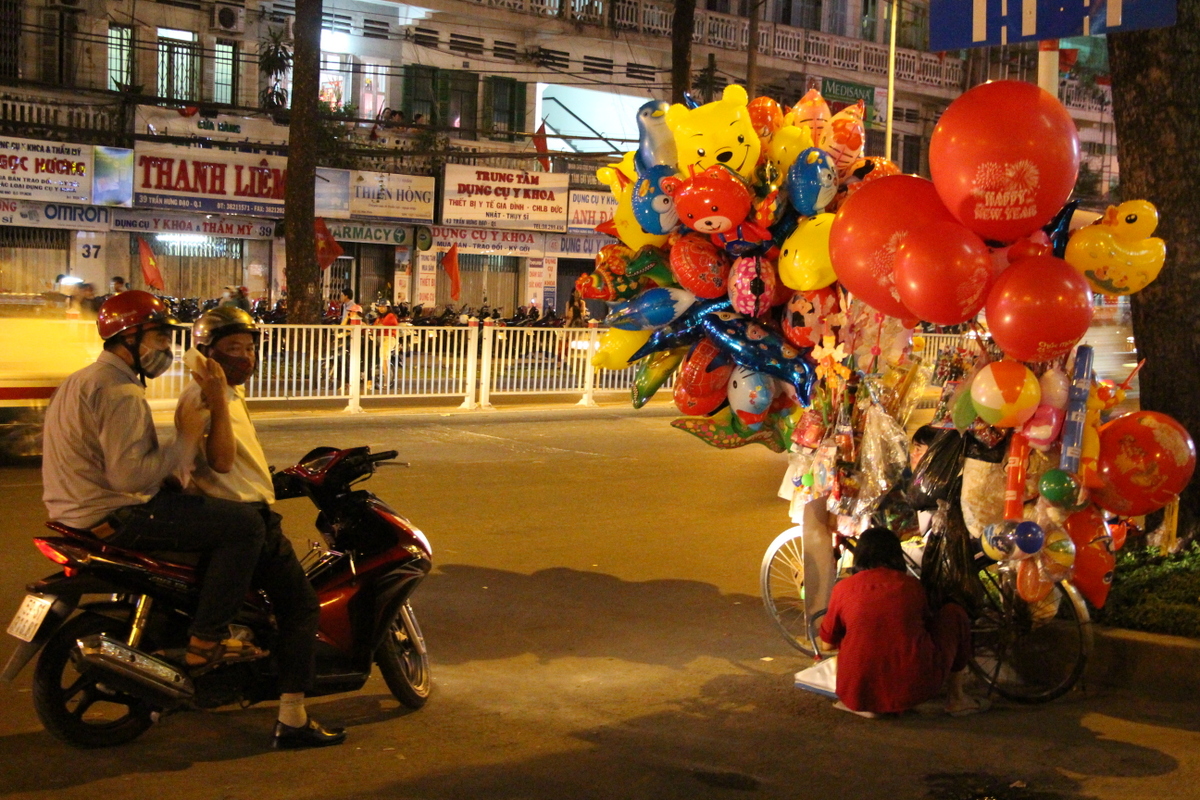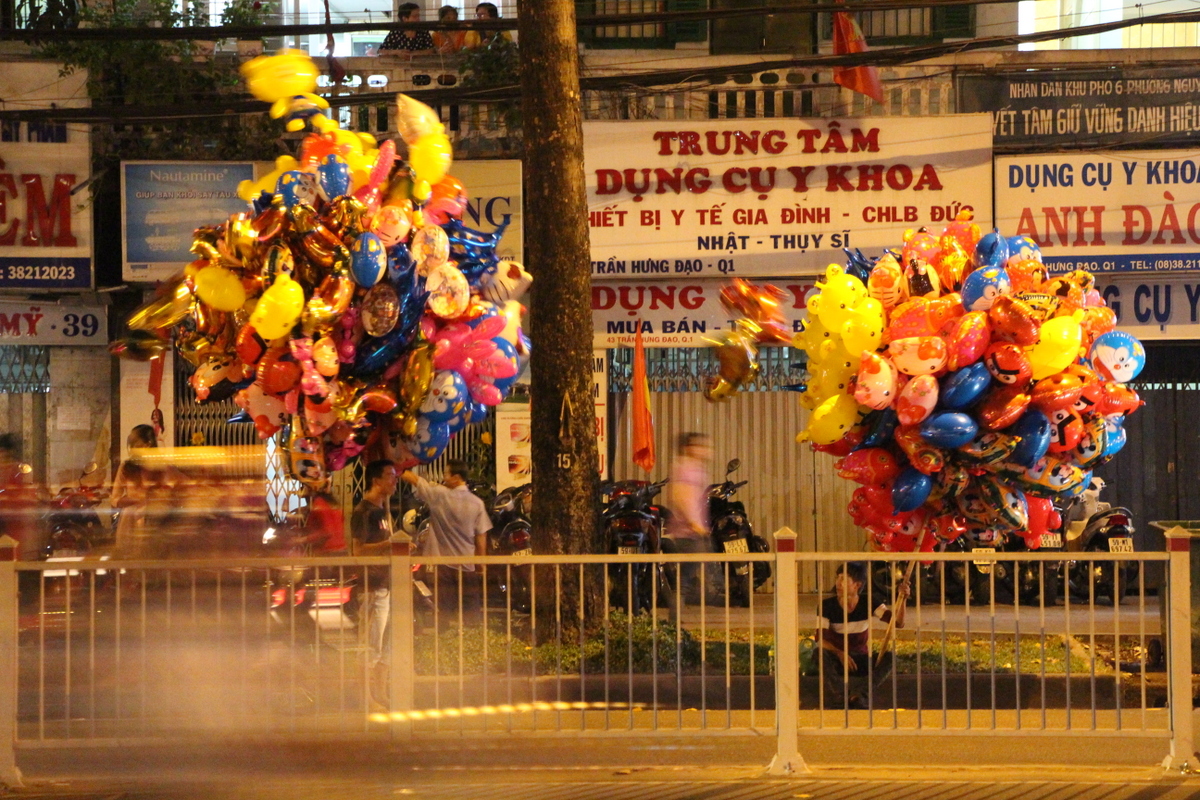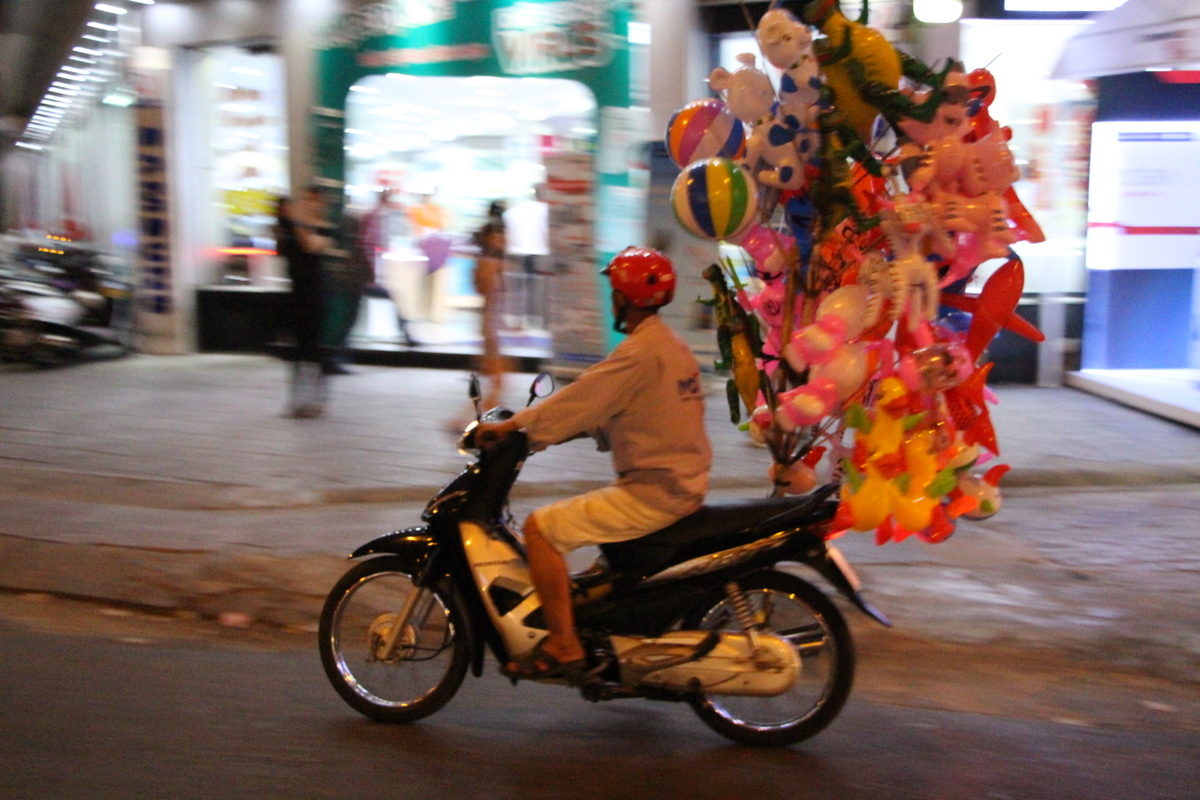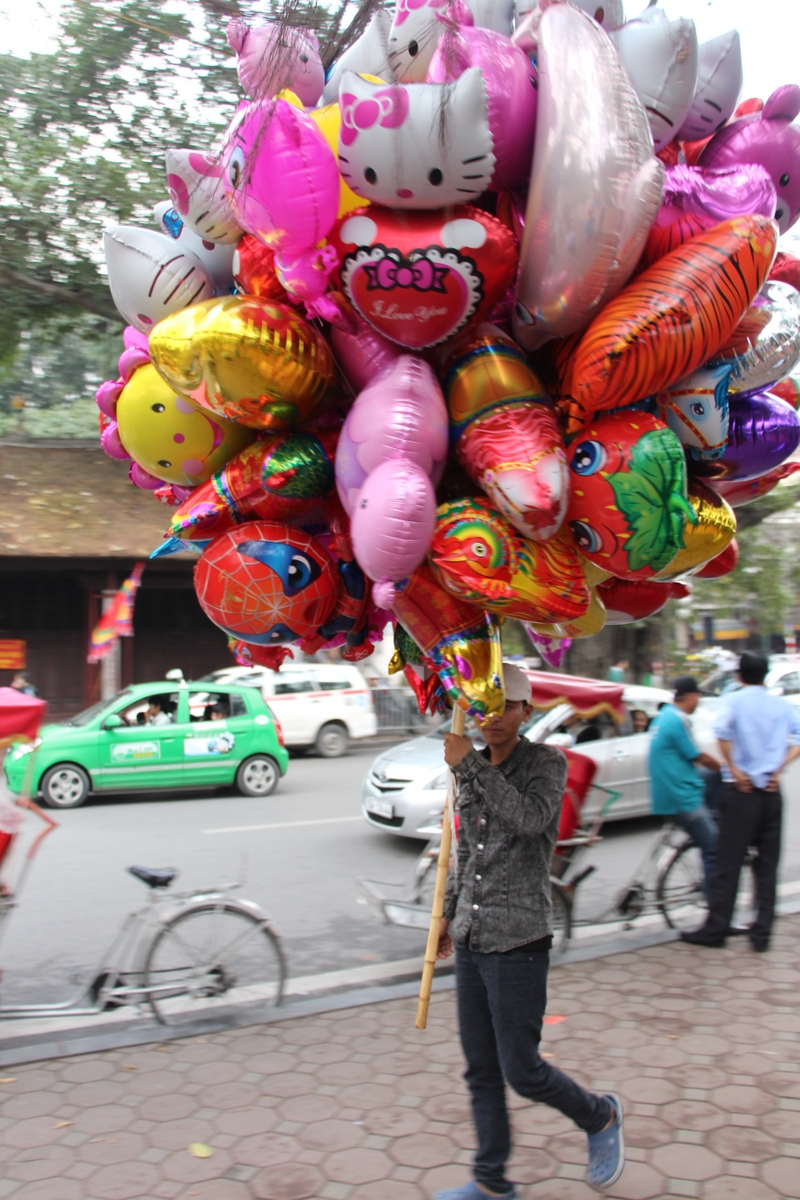 Special Foods
During Tet, women spend much of their time socializing and celebrating with family, so meals need to be made ahead of time. These wrapped banana leaf packages, called bahn chung, are filled with rice and pork and are sold in almost every market as a pre-made ready-to-eat meal.
Watermelon is commonly eaten during Tet, and we saw large displays of melons with decorative rinds to celebrate the holiday.
Finally, Mandarin oranges, a beloved winter fruit, are sold in tree-form for families to take home. It was not uncommon around 5pm to see motorcyclists driving home with small trees on the back of their bikes.
Going to McDonalds
Yep, nothing snubs global capitalism quite like flocking to McDonalds in droves on the most celebrated night of the year- New Years Eve.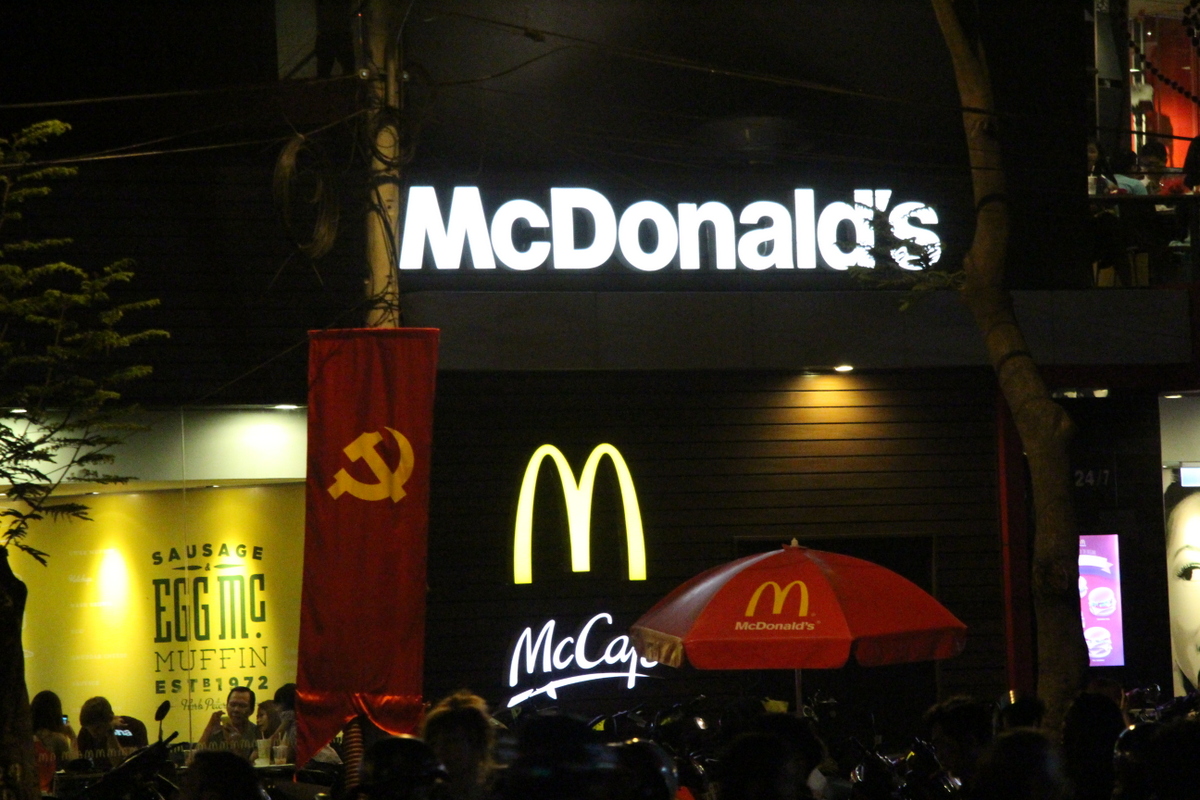 Burning Paper Money
People burn fake money (including fake US $100 bills!) to send the riches to their ancestors in the afterlife.