Agra was our second stop on our trip through northern India with Andrew's sister Tori. Though it is most famous for the Taj Mahal, Agra is also home to another breathtaking UNESCO World Heritage Site: the Agra Fort. The afternoon we spent at the fort was an excellent opportunity for us to practice our architecture photography.
Dating back at least to the 11th century, the Agra fort is a stunning example of Mughal architecture. The Mughals were a group of Persian conquerors who controlled large parts of the Indian subcontinent throughout history. They brought Islam with them, and in addition to promoting their religious beliefs, they employed Islamic architecture techniques to build mosques, forts, and other large buildings. Andrew and I enjoyed learning that even though modern day India is about 80% Hindu, the majority of the impressive buildings (including the Taj Mahal) we saw while up north were in fact built in a Muslim traditional style.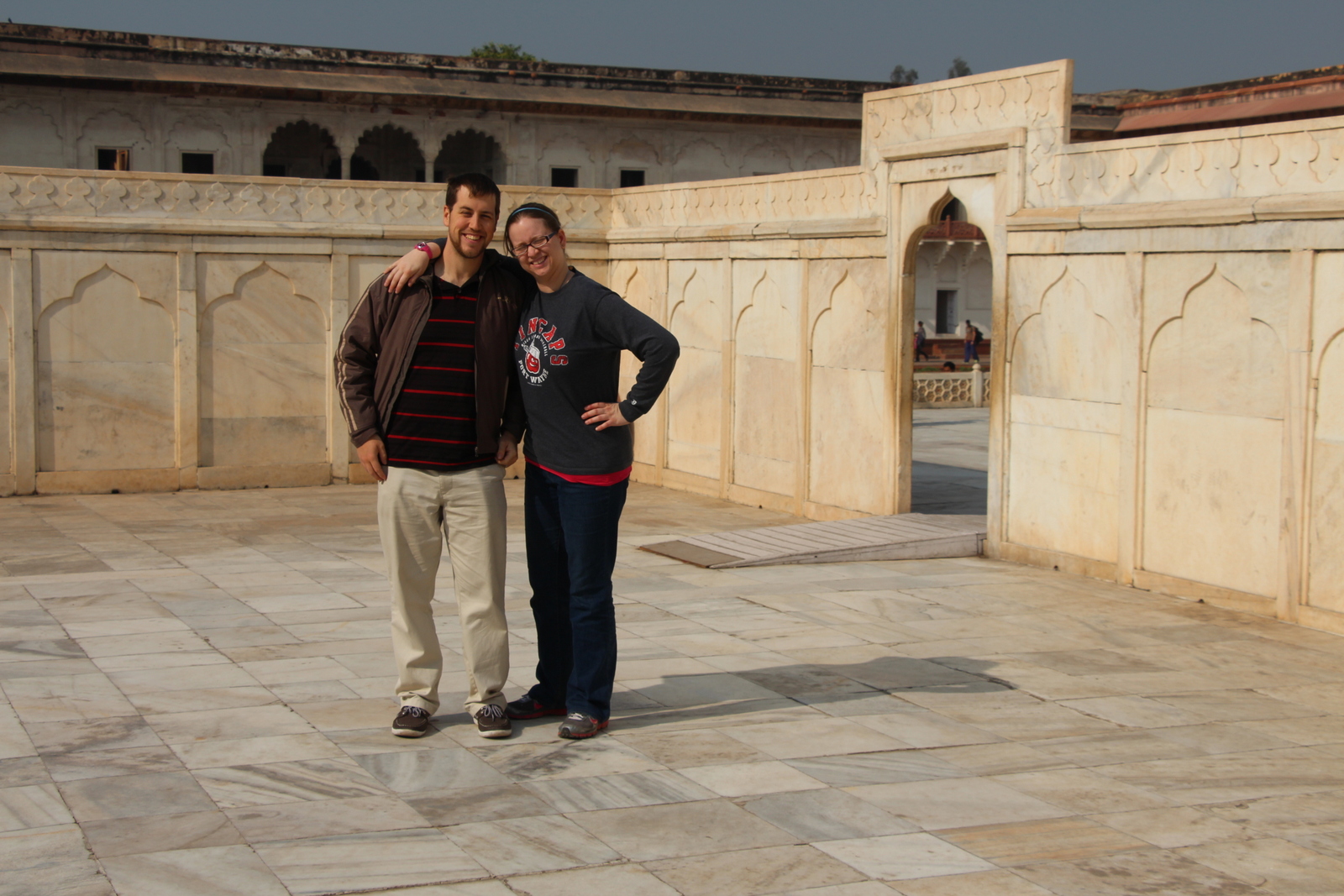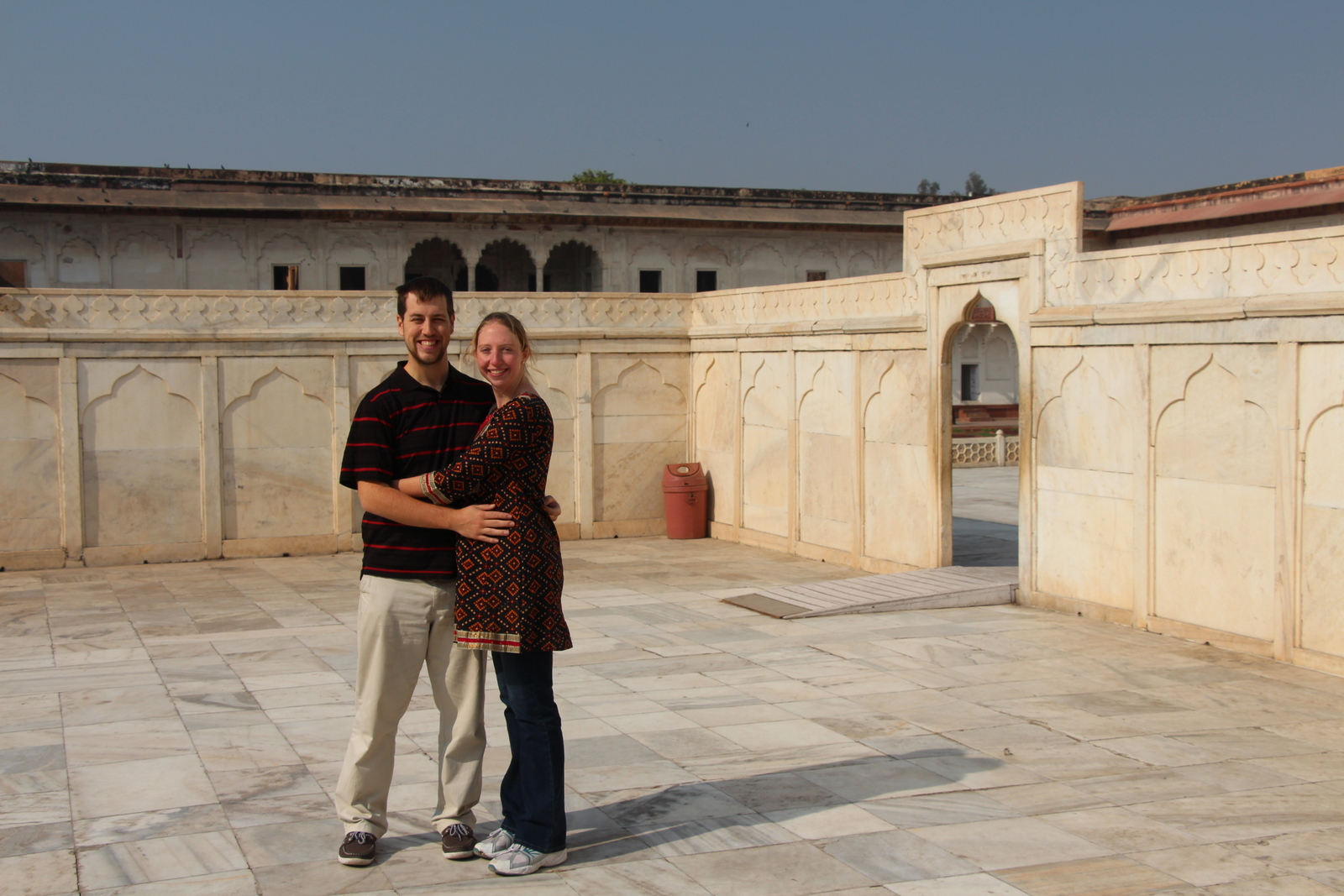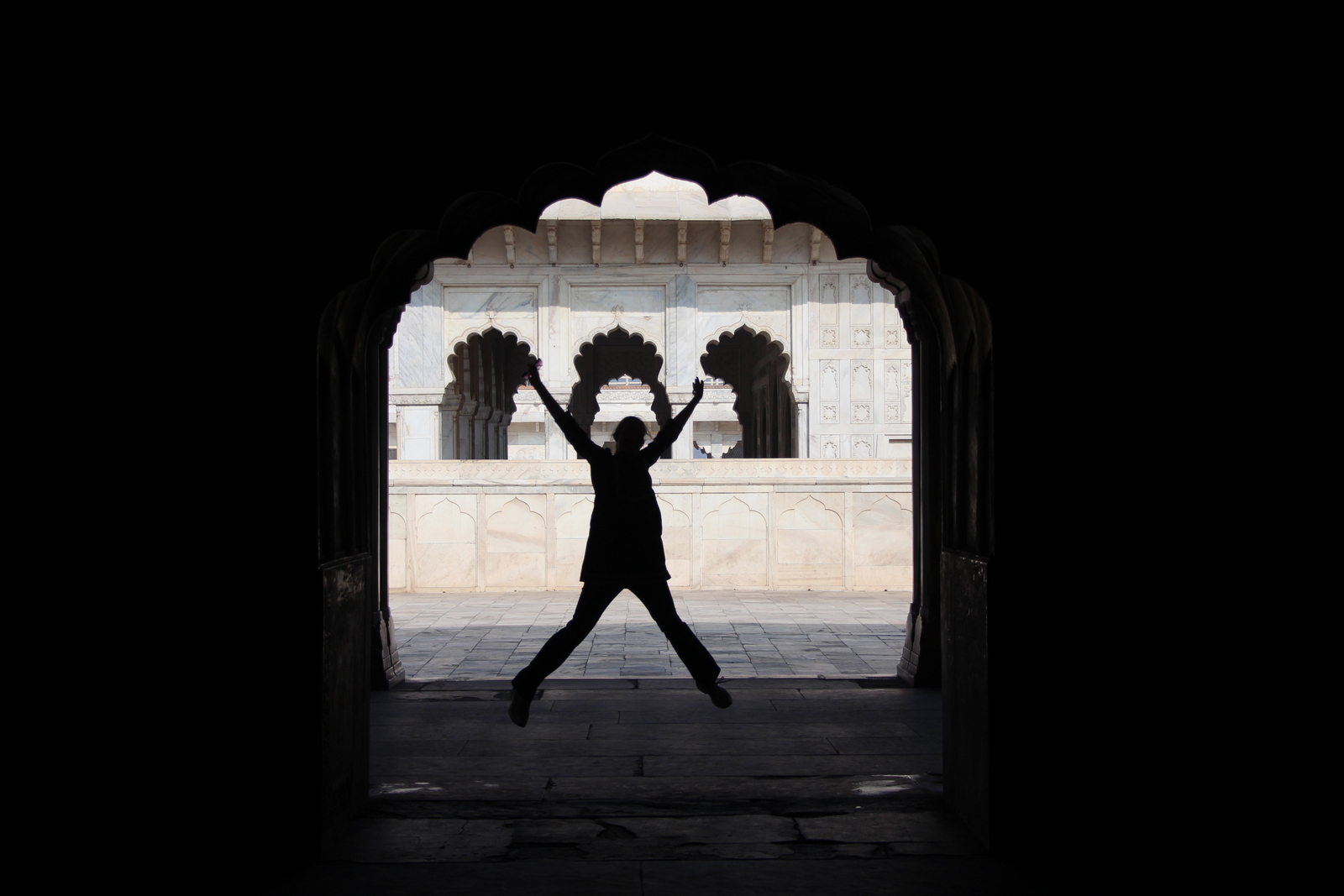 Above: Tori and I playing around with silhouette photography.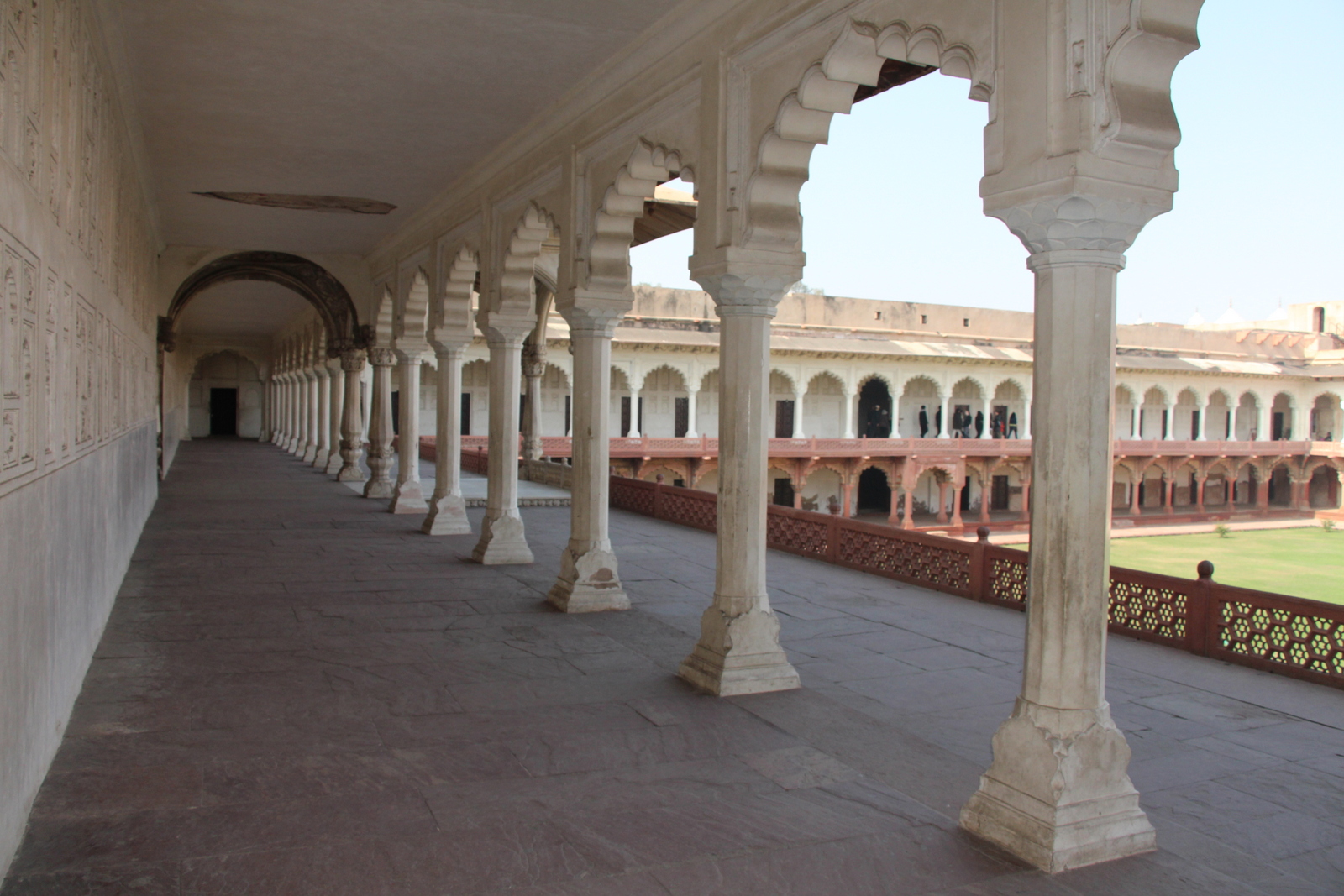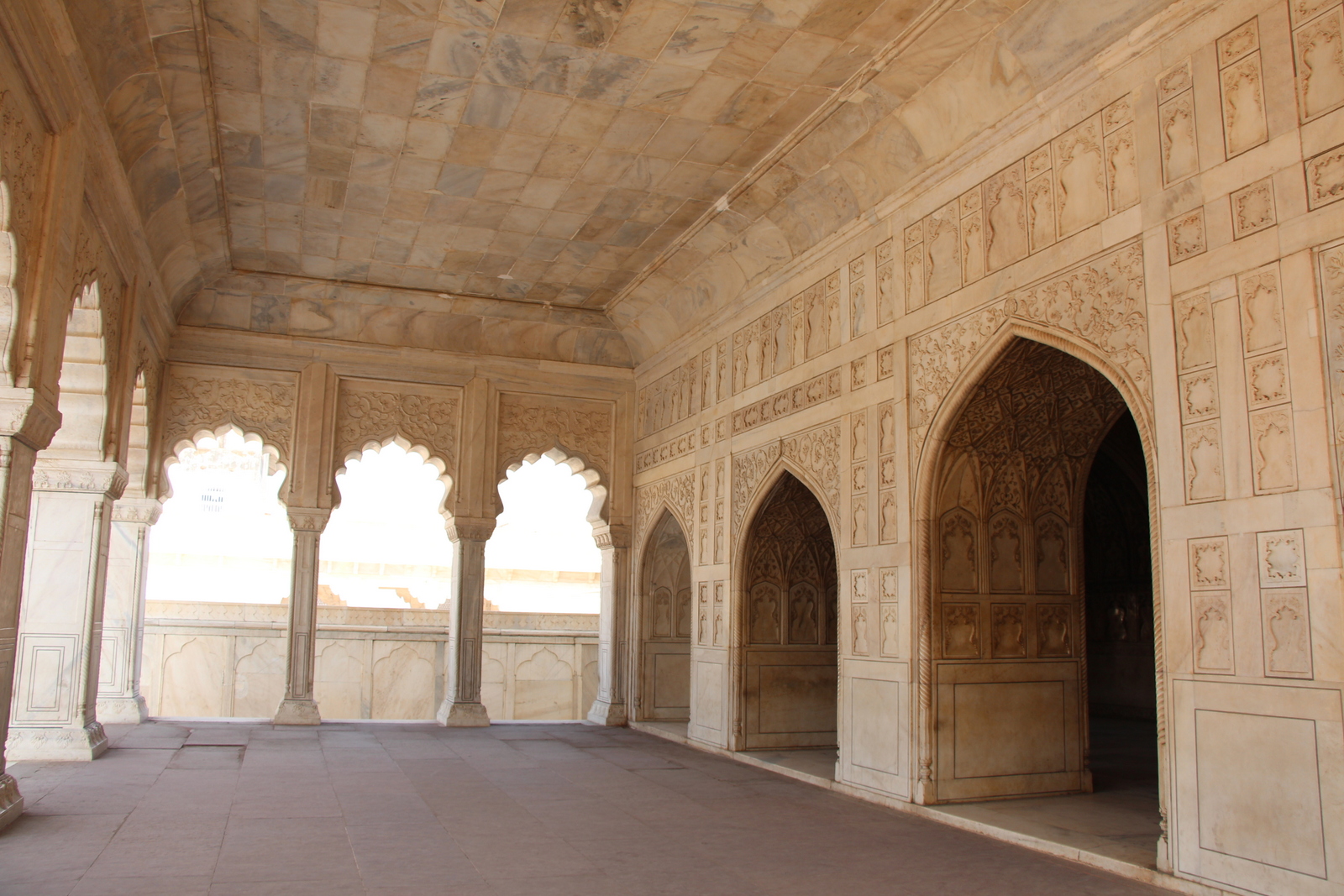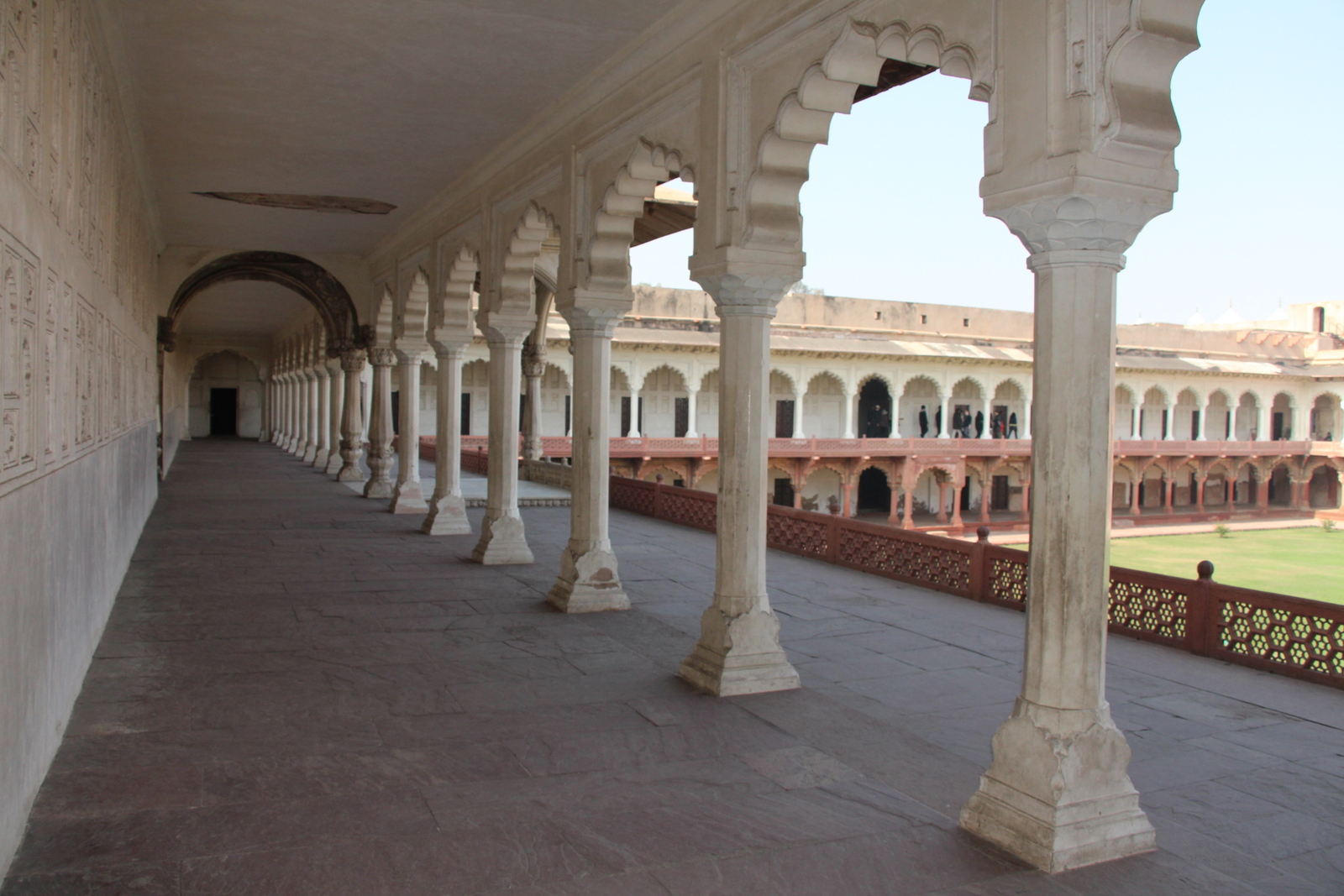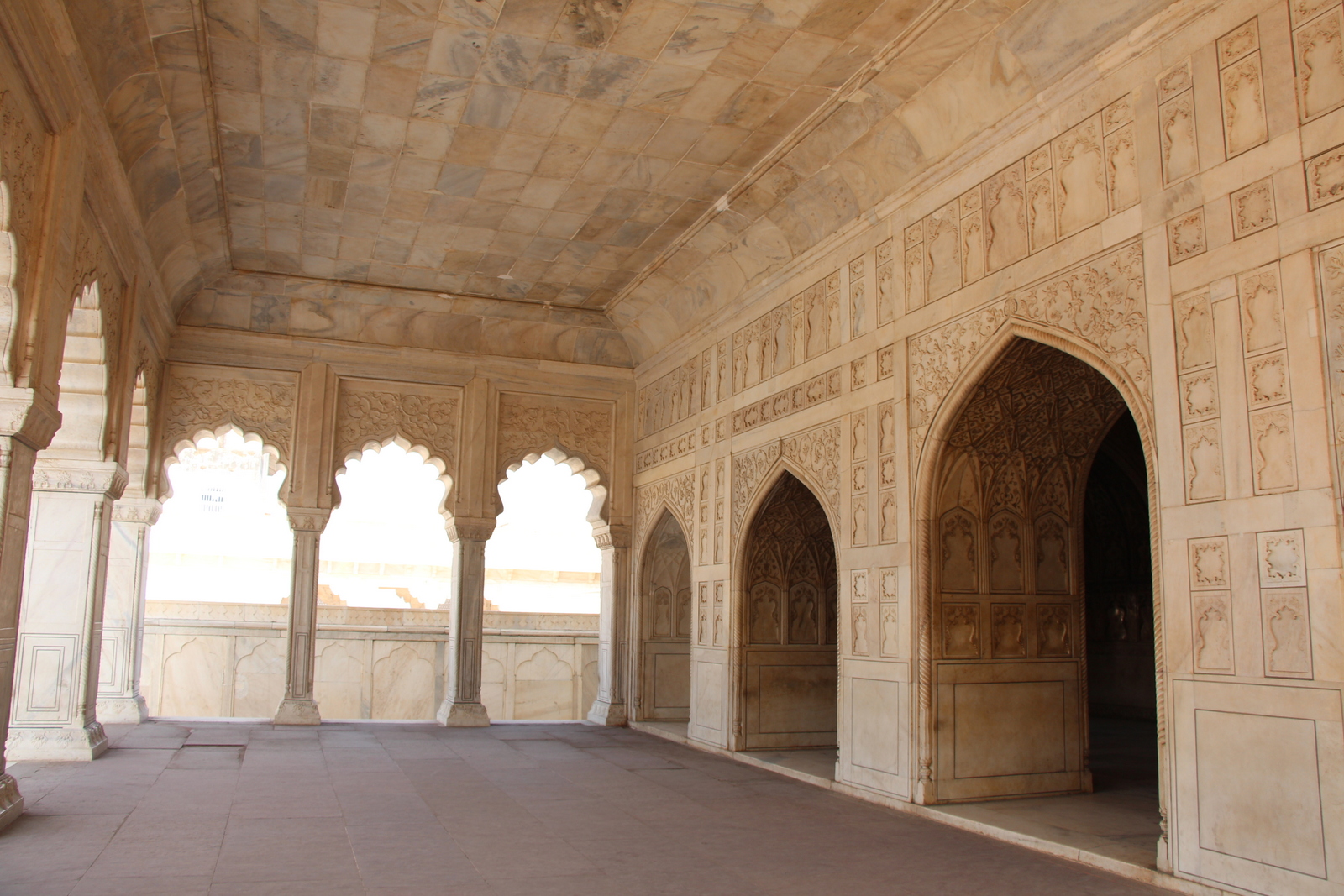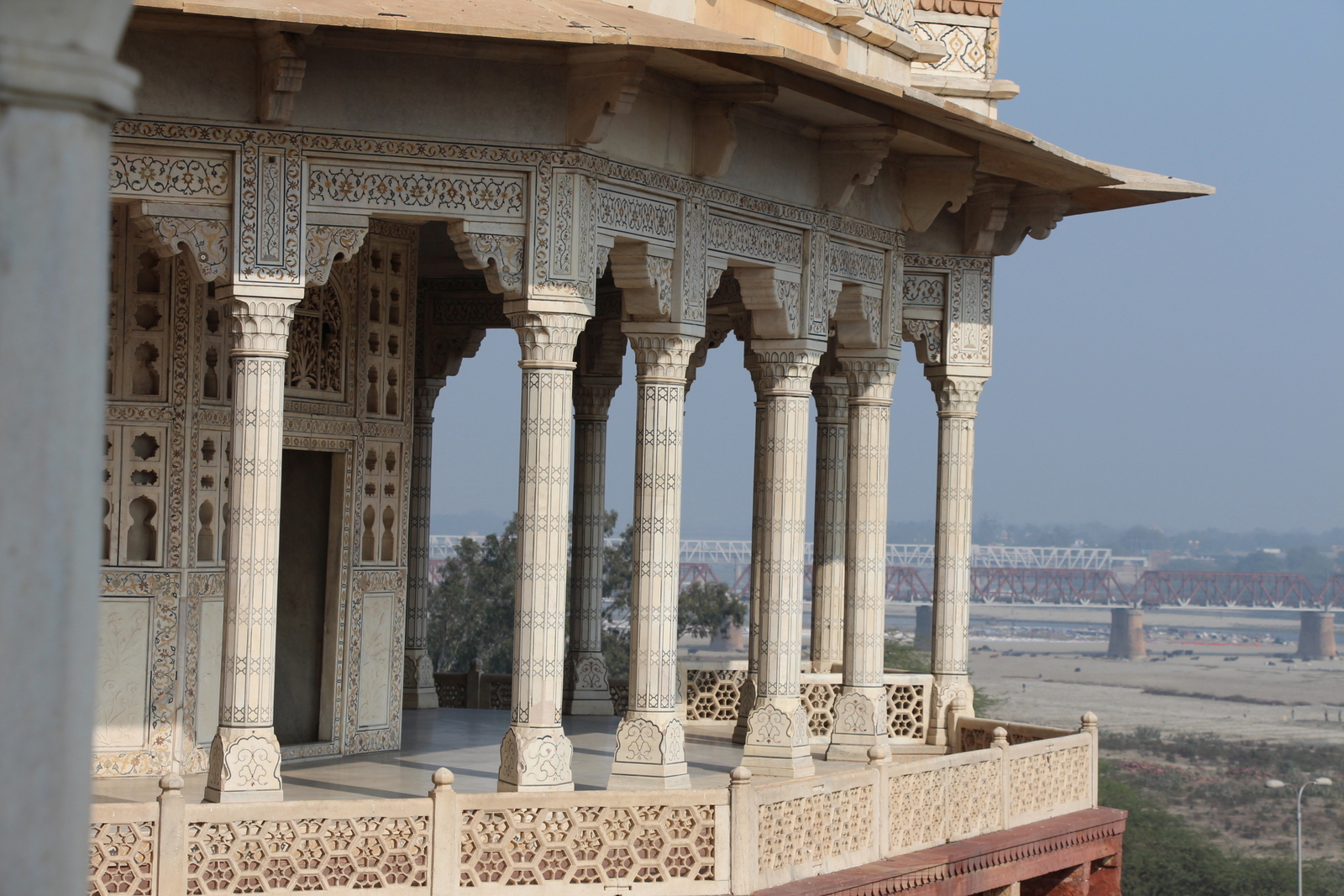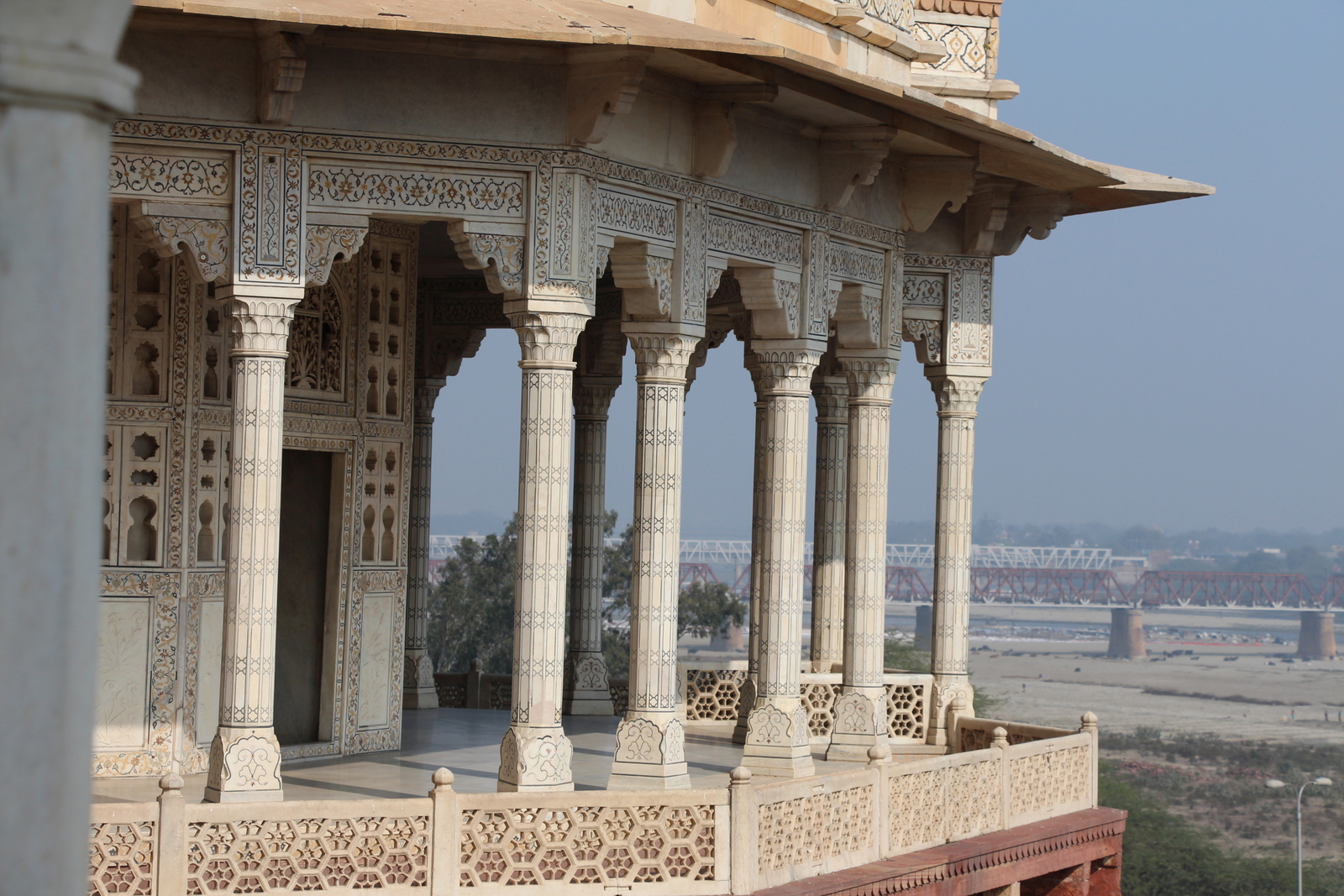 Agra Fort was built into its current state by a man named Shah Jahan, the fifth Mughal emperor of India. He ruled India from 1628 to 1658. Shah Jahan is most well known for ordering construction for the Taj Mahal. The Taj Mahal was created to be the mausoleum to his fourth and favorite wife, Mumtaz Mahal. Like the Taj Mahal, the Agra Fort makes abundant use of white marble inlaid with precious stone.
Toward the end of his life, Shah Jahal was deposed by his son Aurangzeb, who imprisoned him in the Agra Fort. From his tower inside the fort, he could gaze at a distance at the Taj Mahal where his wife was buried, but never allowed to visit until he, too, died and was placed next to her in the Taj.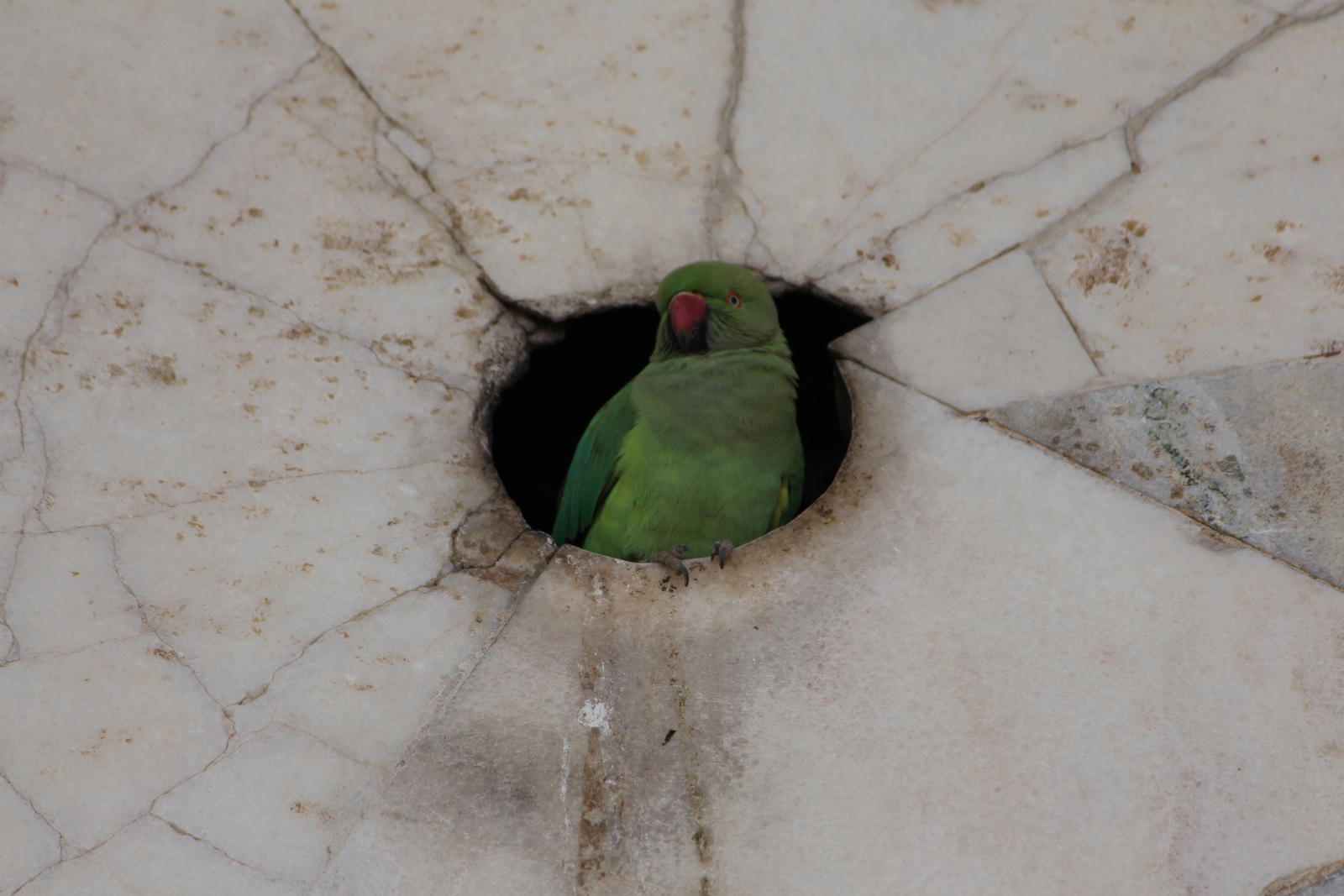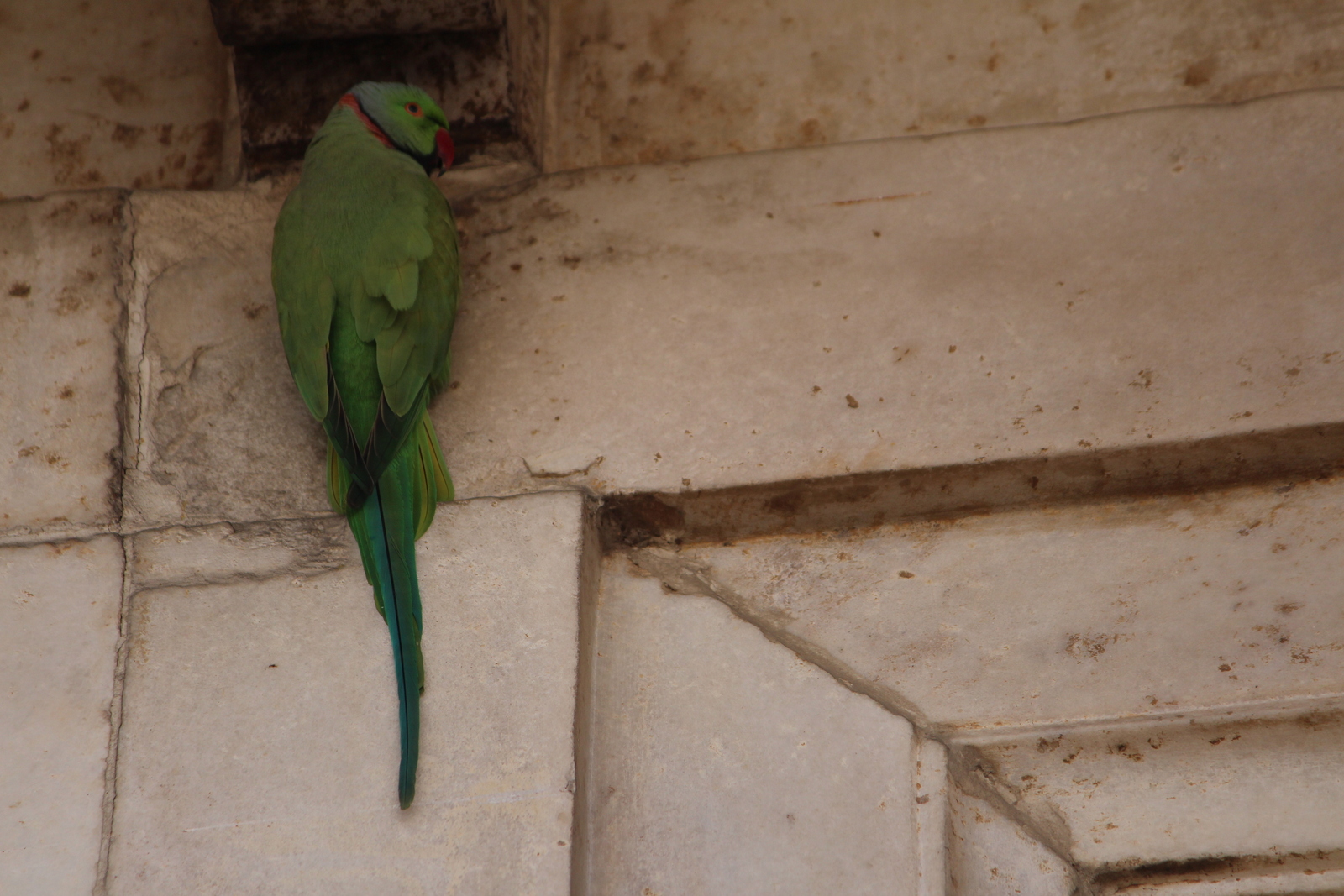 We found these beautiful green parakeets living wild at many of north India's famous forts.