After spending our days wandering the streets of Ho Chi Minh City to scout out various porky and desert-oriented street foods, we decided it was time to take it to the next level on the third night of our stay with a visit to Snail Street. Before you make a gagging sound (which was my first instinct), consider this: "snail" in Vietnamese refers not so much to your garden variety escargot, but instead a wide variety of shellfish, including various species of sea snails but also crab, prawns, scallop, mussel, clam, squid, and a whole wide range of tasty seafood goodness. The Snail Street tours available ran $70/person, which was out of the question for us. We decided to set out on foot to explore snail street ourselves.
Snail Street is located on a stretch of Nguyen Thuong Hien Street, a ways from the backpacker street we were staying on with the English speaking restaurants. After a good 20 minute walk dodging scooters and the evening rush hour, we arrived at our destination. We walked up and down the street for a good 20 minutes, passing about 10 different street side restaurants. Out in front of each was a smattering of plastic tables, all packed with loud Vietnamese diners cracking and slurping their way to a seafood nirvana that felt just out of reach. At each restaurant, I would nervously approach what looked like a waiter and mime for a menu; in each instance a menu either didn't exist or was entirely in Vietnamese. Maybe we should have opted for the expensive guides after all?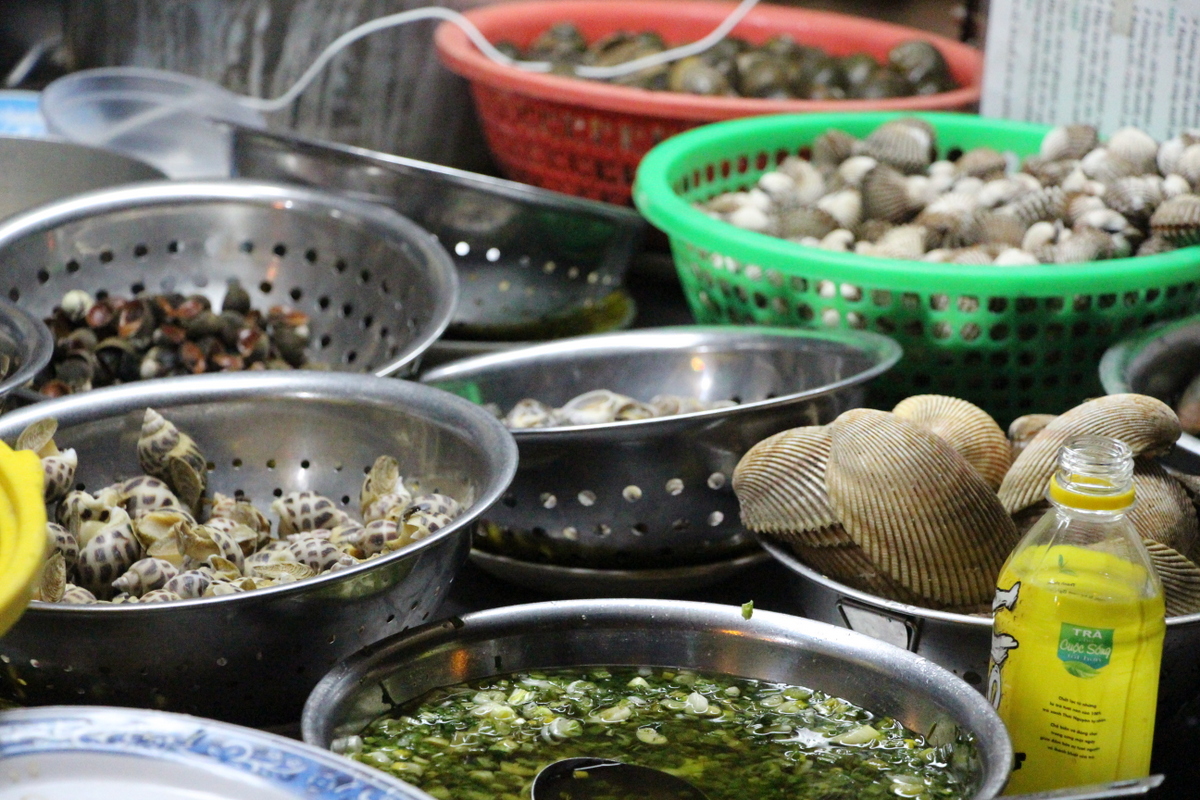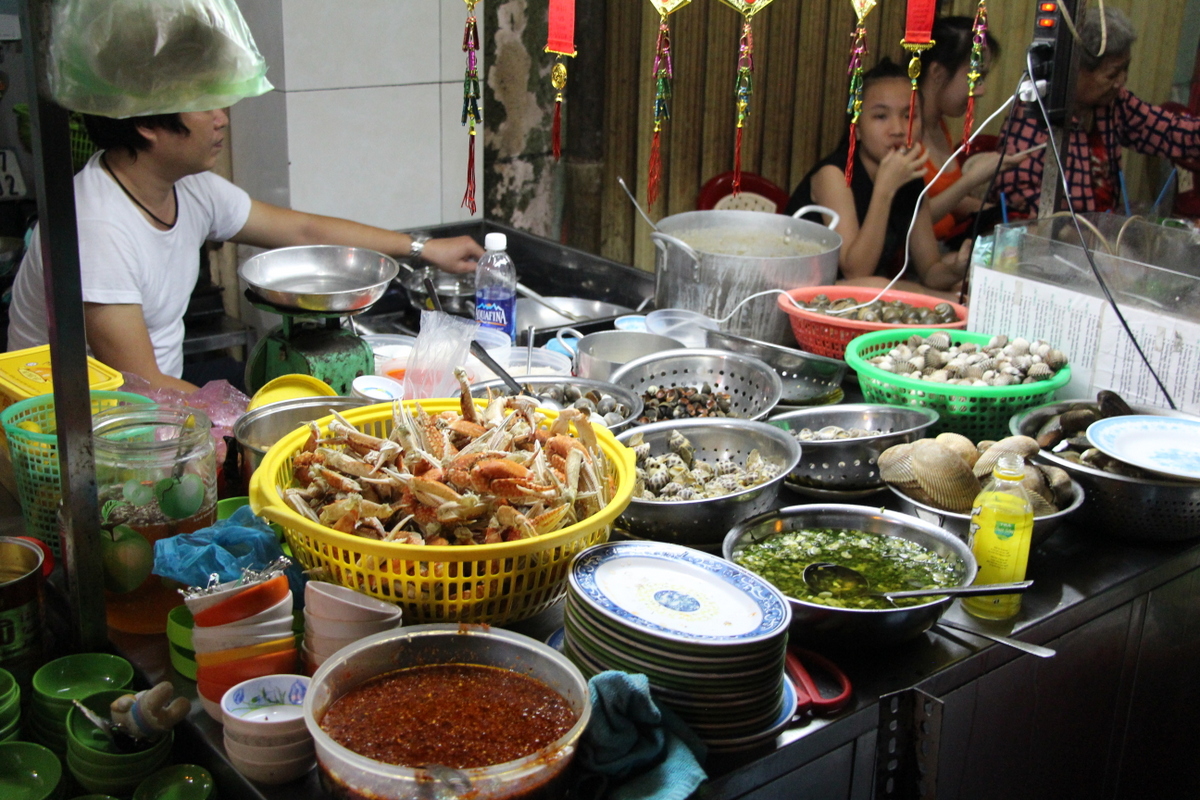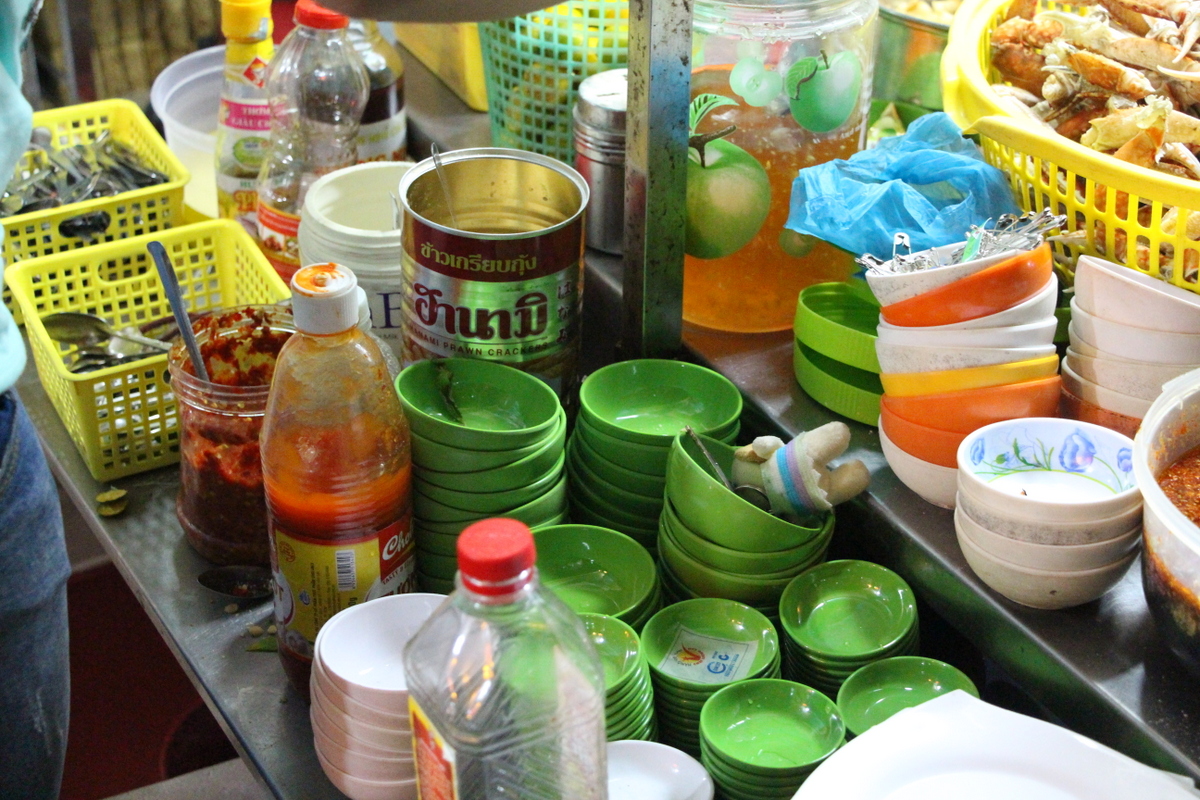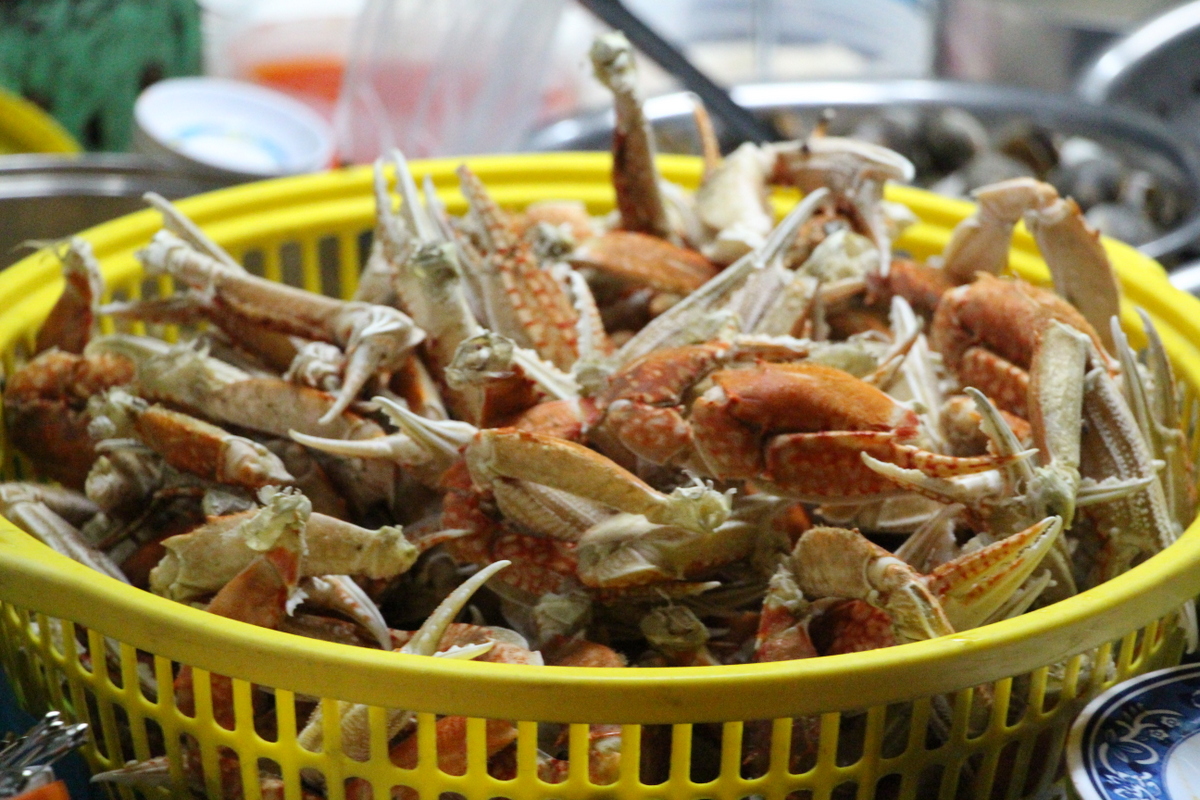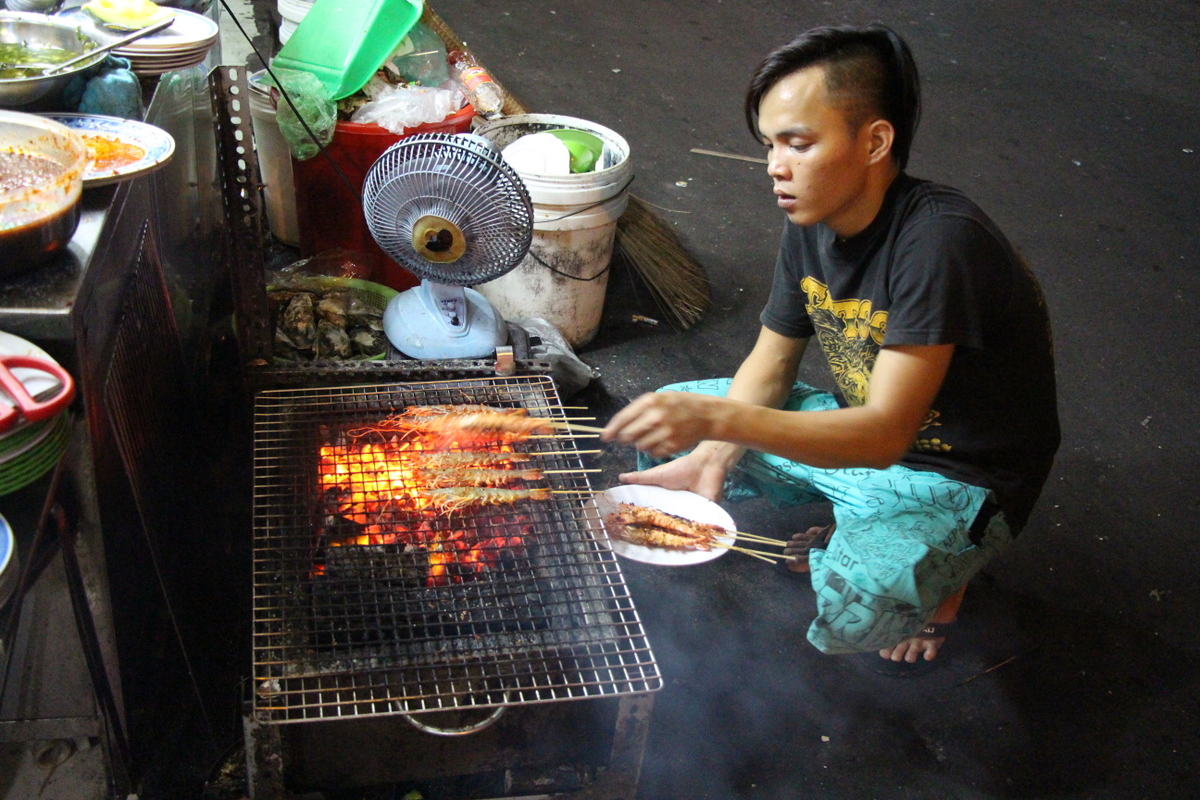 At this point, we had no idea what to do but didn't want to leave empty bellied. After one final nervous pacing in front of the line of restaurants, I vowed to pick the next one, sit down, and just try my best. Andrew and I walked up to the next seafood joint, pointed to the table we wanted, and sat down to order. Our waitress brought us a Vietnamese menu, which we stared at quizzically with no idea what to do. Then I remembered that I had jotted down the name of one dish, so diep nuong mo hanh, that I labeled "something with scallops" in my notebook, knowing that scallops are Andrew's favorite seafood. We didn't see that dish on the menu but I pointed to it in my notebook.
"Yes, we have that." our waitress replied. "YOU SPEAK ENGLISH?!?! OMG THATS AWESOME!!!!" I was instantly overcome with relief. $70 street food guides: we did it without you. The rest of the night was a piece of cake, or, well even better - see below.
Our food was, in a word, outstanding. It was also a good reminder that going off-guidebook and trying something on your own even when its hard can really pay off. Oh yeah, and how much does it cost to have a plate of scallops, crab claws, prawns, and beers for the evening? About $18.
So We Went Back for More
We loved our visit to Snail Street so much that we went back two nights later for the famous crab hot pot. But first we had to try the mussels, prepared similarly to the scallops.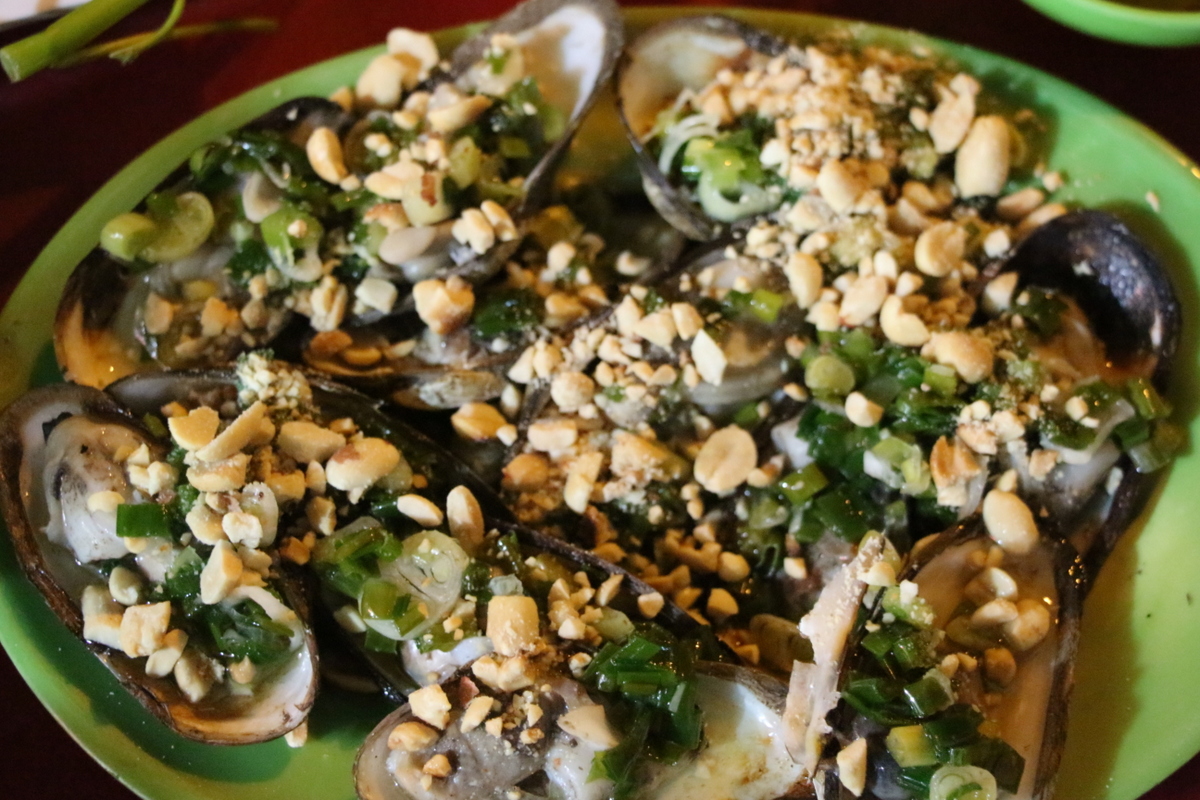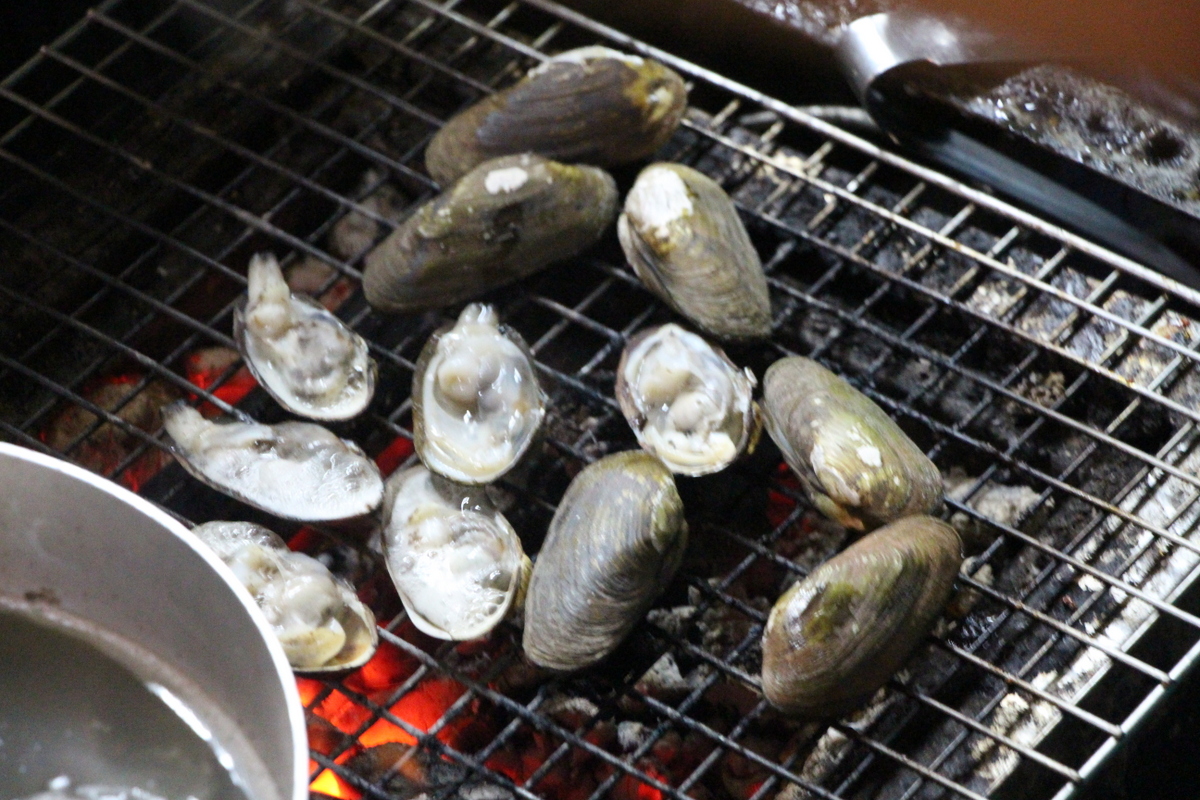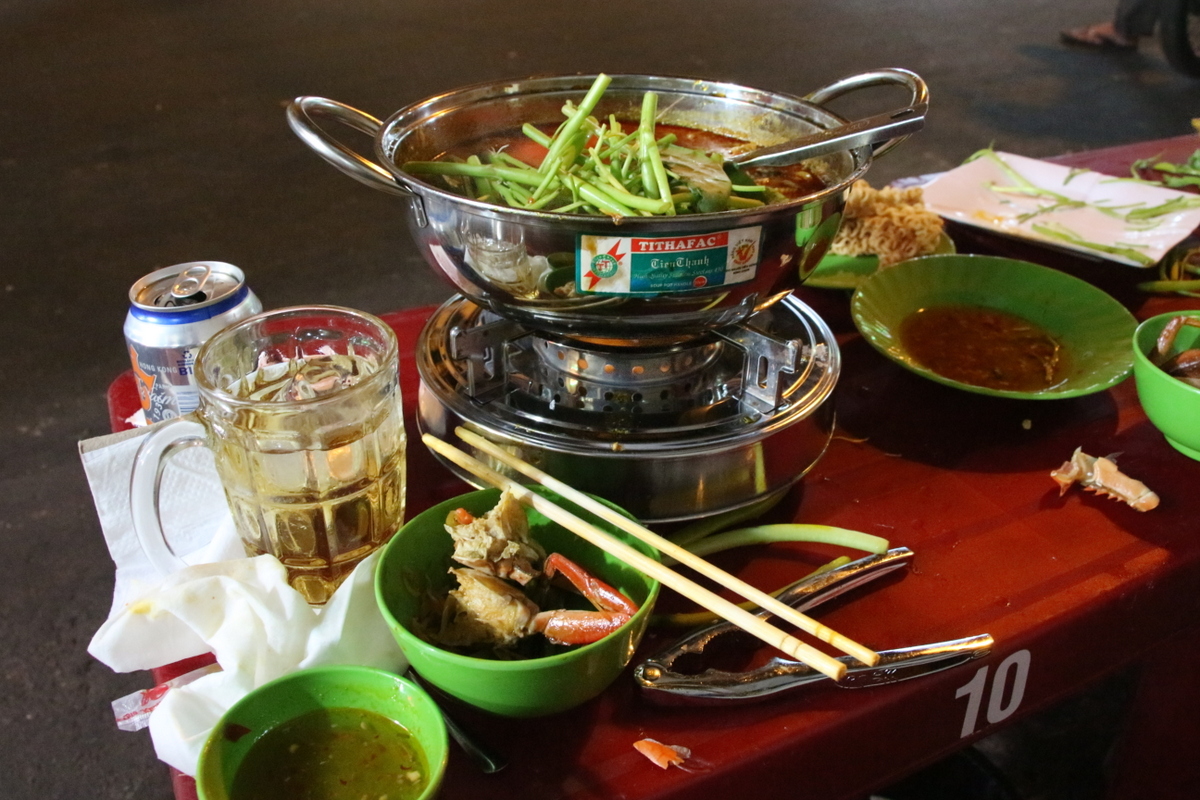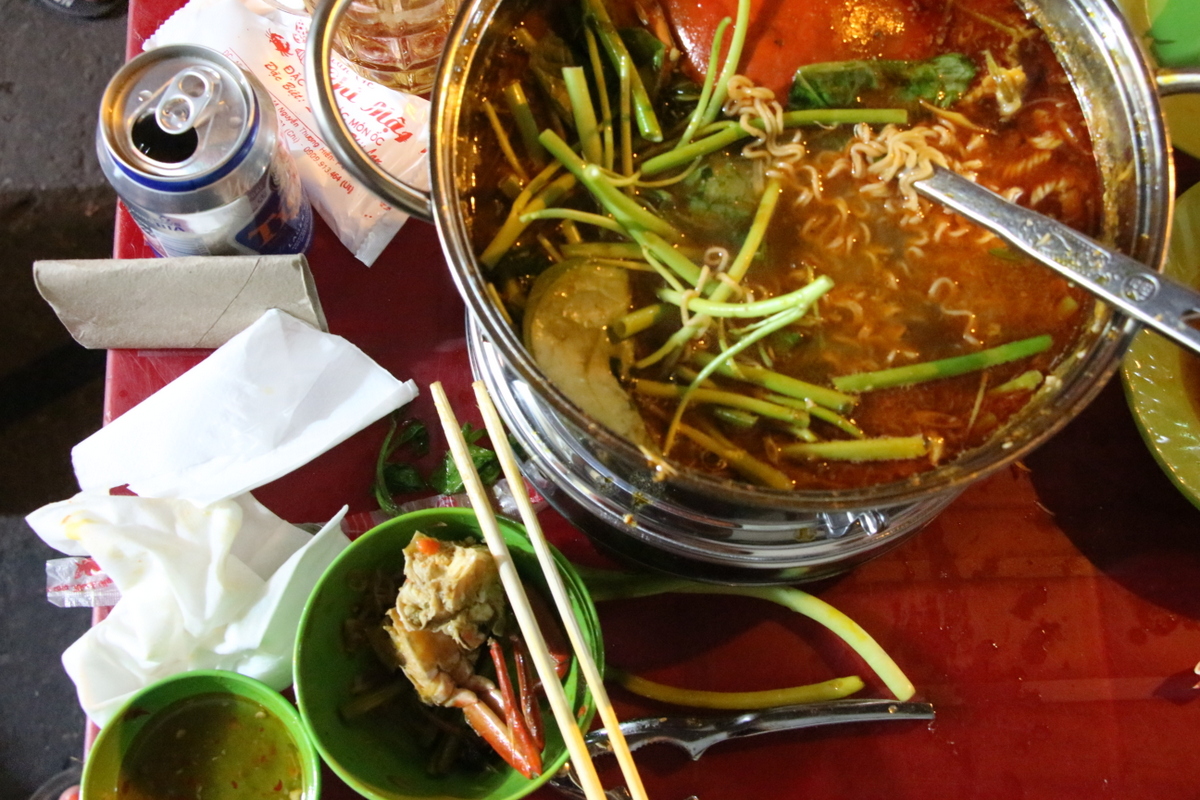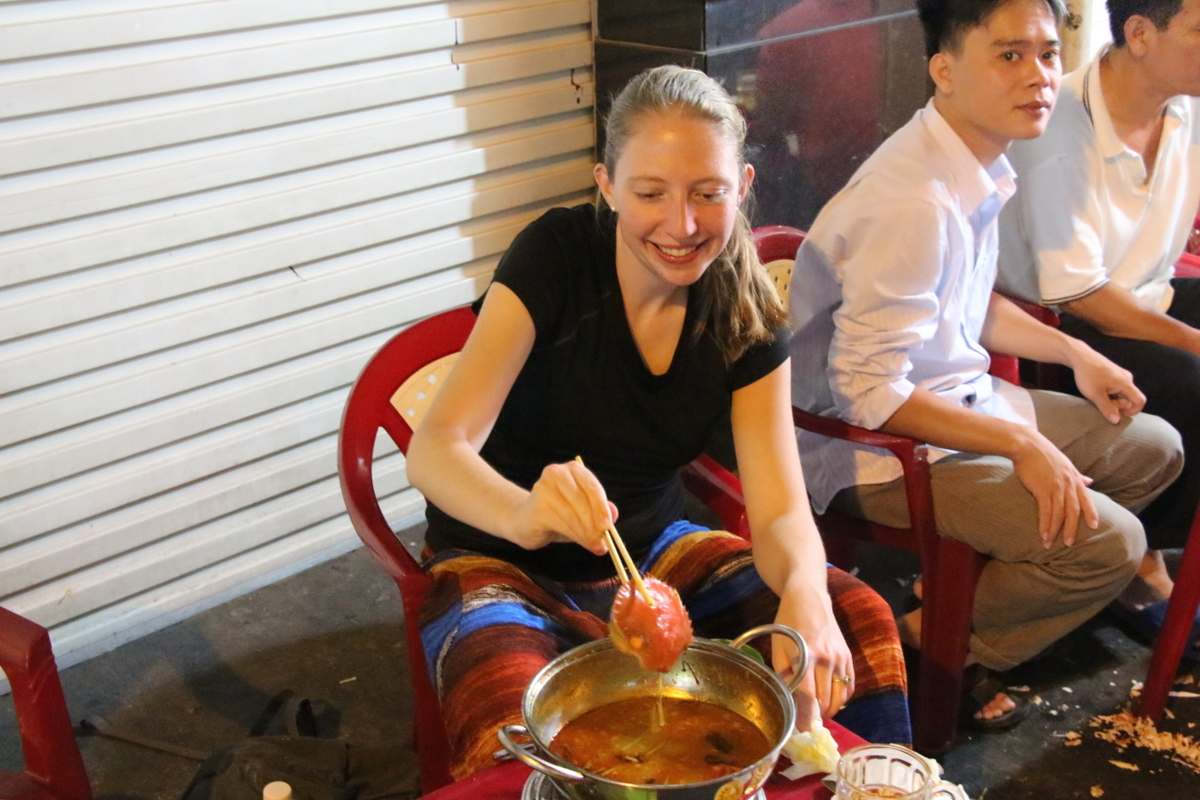 If you find yourself in Ho Chi Minh City, Snail Street is a must-visit stop. Maybe when you get there, we can take you around. Don't worry, the only charge is a willing attitude and an empty stomach.